Top 10 Local Sports Stories of 2010: #5 Boxing Champ
Posted:
Updated: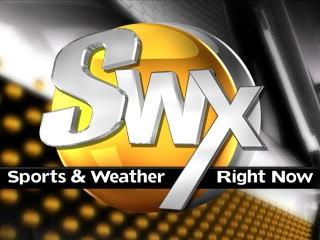 Yakima, WA---
We are inching ever close to our number one sports story of the year. We continue with number five, which takes place in the center of the ring. Here's the story on the number one US Junior Division boxer, Jose Rocha.
At five-years-old Jose Rocha knew he wanted to be a boxer. Just like his father. When Jose turned nine, dad took him to train under Eddie Ford, a lifer in the sport.
Rocha's trainer, Eddie Ford said, "He was wound up, a lot of energy. But he couldn't wait to get the gloves on. He did good from day one, you know, once I got him to settle down and… and… coach him a little bit. He's come a long ways."
John Rocha, Jose's father added, "I can tell he's… he's reaching a level that you can see in a fighter when they get to a level where they can find their own little… piece on earth, I kinda call it there."
The now 16-year-old through his hard work with Ford has won the last two national golden gloves boxing tournaments. Giving him the US Junior Division's number one ranking in his 176 pound weight class.
Jose Rocha said, "You just have to be really dedicated. This isn't a thing you can just show up, you know, everyday, practice for two hours, and go home and forget about it. You have to be dedicated. You have to practice outside, in the ring, and give it all in the gym.">
Ford said, "He's hungry and he works hard on his own, you know. He's not one of those kids I have to follow around. We get out here and run hills, and run on Saturdays and Sundays. You know, other kids his age are probably doing other things. He's working out."
The junior at Selah high school sets his sights on the ultimate prize, reaching the 2012 Olympics. He does so through a vigorous training routine that starts at 6:30 in the morning everyday.
The young Rocha added, "You know, I'm just an amateur having fun and trying to make it big."
Ford said about his personality, "Jose, he loves to joke around. You know, anywhere we go, Jose's always the one joking."
Jose Rocha finished out this calendar year winning PAL Nationals in San Antonio, and is currently ranked number one in the nation in the 176 pound junior and senior division.
He's still competing for a spot on the US Olympic team come 2012. His next chance to impress is this January 20th at the senior golden gloves, where he will box in the senior open division at the 178 pound weight class.
Besides training with Ford, he currently wrestles with the Selah Vikings. A busy kid to say the least.