Yakima County DOC to layoff 33 employees
Posted:
Updated: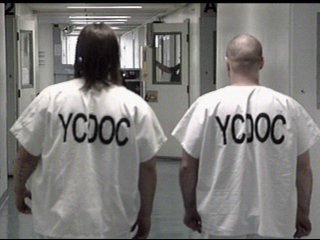 YAKIMA, Wash- Earlier this year the Yakima County Department of Corrections faced a budget deficit of just under $500,000. Now an even bigger shortfall has led the department to take drastic measures.
The new deficit came hard and fast and it's about twelve times the size of the county's earlier deficit. At the very least that means 34 layoffs by the end of January.
One of the Yakima County Department of Correction's largest revenue sources is bed rentals…other counties paying Yakima to house their prisoners. But just this week, director Ed Campbell, found out that income is drying up quickly.
"The decline has been a rapid decline much faster then what we anticipated or much faster than what they told us it was going to be so that caused some quick decisions to be made in response to that lack of revenue", says Ed Campbell, director of the Yakima County Department of Corrections.
King County is building a new corrections facility and therefore withdrawing about 200 inmates. That means six million dollars less for the Yakima Department of Corrections. To handle this, 29 corrections officers, and 4 clerical staffers will be laid off. Another five open positions will remain unfilled.
Even with the layoffs and position cutting, the DOC will still be short $2-$3 million. Campbell says they are currently trying to contract with other agencies to house their prisoners, not just to make up the remaining deficit, but in hopes of restoring jobs.
"My desire would be to find other contract revenue sources and bring as many or all of the employees back. And that's what I'm going to be focused on through the next several months.", says Campbell.
Director Campbell said he is in the process of making the official layoff notifications. However since layoffs go in order of seniority, most of the people who will be laid off know who they are.