Top 10 Local Sports Stories of 2010: #4 Leaping Adversity
Posted:
Updated: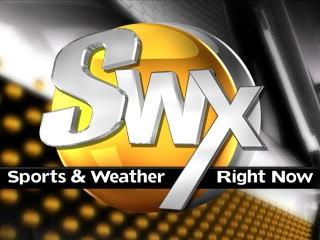 Walla Walla, WA---
It takes a leap of faith to rise over an obstacle. In the summer of 2006, soon to be freshman Garrett Gerling faced his biggest one in his young life. Long QT Syndrome, a heart condition affected by too much adrenaline that creates an irregular heartbeat. A condition that could end his life.
Gerling said, "It was a depressing thing... As far as not doing track. I really wanted to be cautious. I loved it so much I didn't want to give it up."
He longed to be on the track, but first needed to clear his first hurdle. A clean bill of health. He received just that by the time sophomore year came around. Taking medication so he could run without fear of dying.
Gerling said, "I was scared to kind of push myself... So hard when I first came out for track. But this winter I really did some hard workouts, and I kind of pushed myself to see what my range was... And I went all out."
Gerling's father, Steve Gerling said, "He wouldn't be where he is today, because I think its given him direction and incentive in track, as well as what he wants to do in life."
Walla Walla High School head coach Eric Hisaw said, "To go through what he's done and comeback and be this successful... To win it all... I mean what a neat way to go out with that kid on top."
=====
UPDATE: Gerling finished up the year winning at the Big 9 District title meet. He then went on to Regional's where he won again in the 110m hurdles and in the 300m hurdles. He set a record in the 300m. Sadly, he placed third in the 110m at state and sixth in the 300m.
His track career didn't end there, he received a scholarship to run at Washington State University. He earned rookie of the year honors for the fall season for the Cougs. He is currently studying Pre-med just like he wanted to say at WSU.