Wildcats Lose in Double Overtime
Posted:
Updated: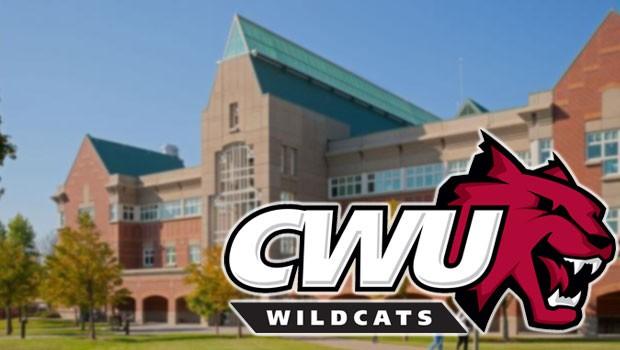 ELLENSBURG, Wash. (Dec. 30) -- Central Washington University senior Chris Sprinker (Tacoma, Wash./Curtis HS) scored 23 points and collected six rebounds, but the Wildcat men's basketball team could not fend off the University of Alaska Anchorage, losing 98-93 in double overtime Thursday night in Nicholson Pavilion.

The 11th-ranked Wildcats, who played their first double-overtime game in nearly six years, fell to 9-2 on the season and 2-1 in Great Northwest Athletic Conference play. Alaska Anchorage won its eighth straight game to improve to 9-3 overall and 1-0 in the GNAC.
Sprinker made 8 of 15 shot attempts on the evening, including 2 of 3 from three-point range -- where he had made just one of six attempts previously this season -- and scored 21 of his points after halftime.
Central jumped out to an early 9-3 lead on a tip-dunk by Sprinker. The Seawolves then went on a 9-0 run to take a three-point advantage, and UAA led for the rest of the half, with its largest lead reaching its eight-point halftime edge of 35-27.
The Seawolves shot 54.2 percent (13 of 24) in the first period and made six of ten three-point attempts. Conversely, Central Washington was 12 of 29 (41.4%) from the field in the half, including just 3 of 10 from long distance. Alaska Anchorage attempted the only three free throws of the opening stanza, making all three.
Central's deficit reached 13 points at the 16:09 mark of the second half, as UAA started the period on a 9-2 run. True to form, the Wildcats, who have trailed at halftime in each of their last four games, would fight back and to take the lead on a three-pointer by Chris Scott (Las Vegas, Nev./Bonanza HS) with 5:57 remaining in regulation, and CWU did not trail for the remainder of the half.
With five-tenths of a second left in the regulation and Central leading by three points, Alaska Anchorage forward Casey Robinson caught an inbound pass and drained a three-pointer as time expired to push the game into overtime.
Central Washington outshot the Seawolves, 50.0 percent (16-32) to 43.5 percent (10-23), and outrebounded its opponent 19-16 with just three turnovers in the second half.
With just 59 seconds remaining in the first overtime period, the Wildcats trailed by eight and needed a desperation comeback to extend the game. Junior Jody Johnson (Seattle, Wash./Franklin HS) began the comeback by nailing a three-pointer, and seconds later, he came away with a steal, which led to a trey by Sprinker and cut the deficit to two with 43 seconds remaining. Senior Humberto Perez (Yakima, Wash./A.C. Davis HS) forced a UAA turnover on the ensuing possession, and Sprinker capitalized with two game-tying free throws with 8.3 seconds remaining. The game then went into double overtime after UAA turned the ball over and CWU was unsuccessful getting off a shot before the buzzer sounded.
In the second overtime, Central never led and trailed by as many as eight points. The Wildcats cut their deficit to three with eight seconds left, but a pair of Brandon Walker free throws in the closing seconds helped Alaska Anchorage preserve its second consecutive win at Nicholson Pavilion.
Alaska Anchorage made seven of 10 field-goal attempts in the two overtime periods and converted on 14 of 17 free throws in the final 10 minutes. Eight of the Seawolves' made foul shots came in the final overtime period, when they made eight of nine.
Aiding Central's scoring attack was senior Jamar Berry (Tacoma/Franklin Pierce HS), who finished with 18 points before fouling out of the contest in the first overtime period. Fifteen of Berry's counters came after halftime.
Also scoring in double digits for the Wildcats were Perez and Scott with 15 and 12 points, respectively.
UAA center Taylor Rohde led all players with 28 points, including 13 in the two overtime periods. Walker and Robinson totaled five three-pointers apiece as the Seawolves hit on 12 of 19 treys for the game (63.2 percent), and that duo scored 23 and 18 points, respectively.
Central Washington will look to get back on track with a New Year's Day home matinee this Saturday against the Alaska Nanooks at 3 p.m. The Wildcats will then play three straight on the road.