Ams Best Silvertips, 3-1
Posted:
Updated: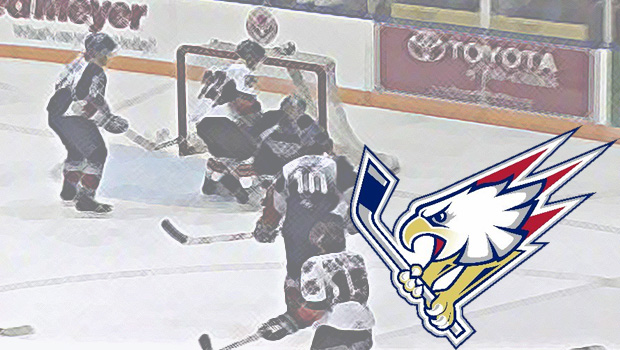 Everett, WA – The Tri-City Americans defeated the Everett Silvertips 3-1 Saturday night at Comcast Arena. Kellan Tochkin scored his 17th goal of the season scoring the only goal for the Silvertips. Brendan Shinnimin took home first star of the night with a two goal effort while Tyler Schmidt rounded out the scoring for Tri-City. Kent Simpson made 26 saves for Everett.

Brendan Shinnimin scored the first goal of the game at 15:28 of the first period. Shinnimin beat Simpson with a hard wrist shot, blocker side from the left circle for his 12th goal of the year. The Americans led in shots 10-7 after the first period.

Shinnimin scored his second goal of the game at 8:57 of the second period. Tri-City controlled the play in Everett's zone before Shinnimin took a shot from the goal line that deflected off a stick and in for a 2-0 Americans lead. Tochkin scored his 17th goal of the season at 16:05. A great feed from Clayton Cumiskey to Tochkin on the right wing sent the Everett forward steaking in and stickhandling past Drew Owsley for Everett's first goal of the game.

Tyler Schmidt scored on the power play at 19:09 of the third period. Schmidt fired a snap shot from the point that went glove side for a 3-1 Tri-City lead. Simpson was pulled for an extra attacker with 40 seconds left in regulation, but the Americans held off the 'Tips to gain a 3-1 victory.