Top Five Local Plays of the Week
Posted:
Updated: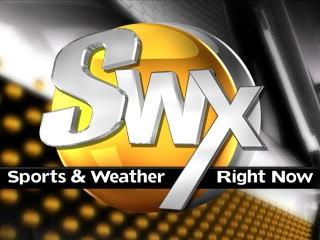 Here are your the best five plays in local sports this week:
5.) Gonzaga battled Oklahoma State on New Year's Eve, and a Robert Sacre swat at the end of the half sparked a highlight. Young David Stockton, with just seconds on the clock, stunting like his daddy, and throws up a long a three at the buzzer. His shot goes off glass and in. What a way to ring in the new year... With a buzzer beating moment.
4.) Play four comes from the SunDome Shootout. Connell won a game and lost a game, and came away with a top play. The Eagles Kade Eppich, waiting for an opening on the wing and then decides to slash hard to the tin for the breeze by two.
3.) Play number three comes from a game that aired on SWX, Richland vs. Central Valley. Off a Calvin Douglas miss the Bombers cleaning up as Adam Baker grabs the loose ball and takes it to the rack. On his way up he gets knocked down, but not before he gets the shot off. Cash him in. He would make the free throw to complete the three point play, as Richland would go on to win this game.
2.) Central Washington has an explosive offense, and it came to life in the second half against UAF on Saturday, in the form of Chris Sprinker. The senior teaming up for an alley oop. Moments later making defenders disappear from the television screen for the easy up and under. He caps off a series of great plays with another alley oop. Sprinker is simply a highlight machine.
1.) Play one came in the game that has yet to end... Ams Spokane on New Year's Eve. The game postponed due to poor ice conditions, but not before Kruise Reddick keeps the puck in the offensive zone and blasts one home. Captain my captain.