Prosser faculty hopes voters approve bond for new high school
Posted:
Updated: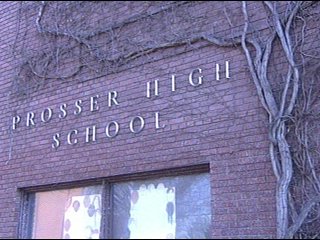 PROSSER, Wash. -- The voter registration deadline for a special election on a school bond in Prosser is on January 10th.
The bond would finance building a new high school. Principal, Kevin Lusk, says the halls become so crowded that students aren't allowed to stop. Prosser High is 75 years old, and school leaders are hoping that the passage of a bond measure would give them a new place.
"We need classroom space. We need classroom space with current technology we need classroom space with current opportunities for kids to be successful," said Lusk.
Voters will decide on whether to give the district the $41-million needed to build a new school in the February 8th special election. KNDU found some parents who support the bond. Angela Michener says, "the last time they remodeled, it was when I was a senior in 1981, and they have about double the amount of students it was designed for. So yes, I do support it. Both my husband and I do."
The building was built for 500 students in 1936, and today it has upwards of 900 students, most of whom have to take up space in aging portables and even a old church.
"Some of these portable buildings are in awful shape. Everything has had to be retro fitted for technology whether it be for computer connections or hookups, but we have laboratory spaces here that don't have gas in order to do necessary labs," explains Lusk.
Lusk says he is optimistic, but prepared in case the bond doesn't pass.