Many pets aren't safe outside in the recent weather
Posted:
Updated: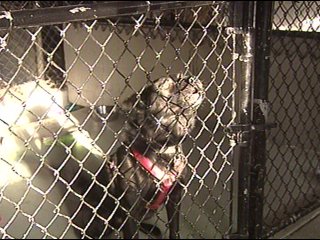 YAKIMA, Wash- The single digit temperatures aren't just an issue for people. Local animal shelters say the last month has been particularly busy, and not just with strays. Many of the calls they've been getting are about animals that supposedly have homes.
As a dedicated volunteer at wags to riches animal rescue, it's no surprise that Jenifer Halstead loves animals. On top of her own dogs, she even keeps some foster pets at her house. So it's hard for her to understand why many of the animals suffering the effects from the harsh winter weather aren't strays at all. They're actually people's pets.
Jennifer says many people have called about seeing animals in people's yards that are clearly freezing. Also they have gotten increased reports of lost dogs lately. Something she says is probably due to the dogs trying to find shelter.
"One can assume that if they don't have a warm place just like you or I they're going to start looking for one", says Halstead.
Many have the idea that all dogs have coats that can stand this weather...not true. While some breeds, such as Huskies and Malamutes have thick enough under coats to spend longer periods outside in the cold, many of the dogs in Yakima, do not.
"They need a heat source, they need a heated water dish because food doesn't freeze but the water does."
Many Wags volunteers say they do what they can to remove neglected animals from the cold.
"If they're in a fence I usually ask the people if they need some help if the dogs are running the street I try to catch them", says volunteer Nancy Krebs
But with local shelters at capacity, there aren't many places to take all those rescued animals.
"With the influx they either stay outside and they starve and freeze to death or they go to the humane society and get euthanized", says Halstead.
Wags to Riches, the Humane Society and Yakima Valley Pet Rescue have many dogs and cats available for adoption to responsible people who can provide warm and loving homes. For more visit their websites.
http://www.wagstorichesanimalrescue.org/