Questions to ask before joining a gym
Posted:
Updated: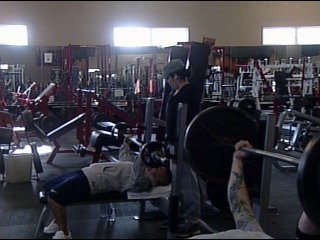 KENNEWICK, Wash. -- The new year bring New Year's resolutions, and for many people, fitness is the goal. While getting in shape may be the intention, sometimes, people end up in a gym contract they didn't understand. There are a few basic questions to ask before you sign the dotted line.
Norma Miller, with the Better Business Bureau, says, "you're going to a gym and sitting down with a sales person across the table, his job is to sell you a membership to that gym...don't be pressured by him."
Jonathan Rettig, a membership representative from 509 Fitness in Kennewick says he always goes over all the details and options with clients. "If they are getting into a contract make sure you disclose that properly, almost over disclose it. The more information the better, says Rettig."

In 2009 alone, BBB received 7,787 complaints about gyms and health clubs, putting the industry in the top 20 for most complained about businesses. Not only does BBB receive a lot of complaints about gyms, but complaints increased by 21 percent in 2009 over the previous year.
"Regardless of how eager you are to start losing weight in the New Year, take the time to do your research before joining a gym and don't give in to high-pressure sales pitches," said Alison Southwick, BBB spokesperson. "Always check the health club out with your Better Business Bureau, inspect the facilities closely and read the contract carefully, making sure that all of the promises are in print."
BBB recommends asking the gym and yourself the following 10 questions before signing up for a membership:
What are the terms of any introductory offers? Gyms often use special introductory offers to lure in new members. Just make sure you understand the terms and what the price will be once the introductory period is over.

Will my membership renew automatically? Every year, BBB receives a large number of complaints from people who joined a gym and didn't realize that their contract would renew automatically and that they would have to take specific steps to cancel their contract.

How can I get out of my contract? Getting out of a gym contract isn't always as easy as getting into one so make sure you understand what steps you would need to take to cancel your membership. "We offer a couple different solutions, one being: you could pay a small fee of like $49 to break out of the contract depending how much time you have in a contract," says Rettig.
What happens if I move? Gyms have any number of different policies when it comes to how moving will affect your membership. It might depend on how far away you're moving and if they have other locations nearby. "If you're moving out of the area per say, just a cancellation thing from PUD is fine, we take that and get you out of your contract," says Rettig. The policy at 509 Fitness is generally moving 25 miles away from the gym.
What happens if you go out of business? BBB often receives complaints from people after their gym suddenly closed up shop and took their money with them. Ask the gym to explain what will happen to your money if they suddenly go out of business.