Tri-City/Spokane Hockey Game Rescheduled
Posted:
Updated: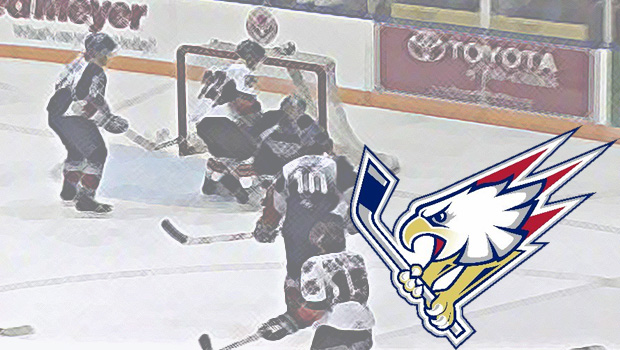 KENNEWICK, WA – Tri-City Americans' Governor/General Manager Bob Tory, in conjunction with the Spokane Chiefs and Western Hockey League, announced today that the postponed December 31 game has been rescheduled. The game will be made up on President's Day, Monday, February 21 at the Toyota Center. Game time is 7:05 p.m.
The WHL announced, in addition to the game date, that the game will be re-played in its entirety, with both clubs able to dress their best rosters available. All statistical information from the December 31 postponed game will be removed from the WHL records.
All fans that purchased tickets for the December 31 game, including those that purchased standing room only' tickets, will be able to utilize those tickets for the make-up game. Fans with extenuating circumstances are asked to contact the place where they purchased tickets to discuss their options. Fans can reach the Toyota Center box office at 509.737.3722. For online, phone and Ticketmaster outlet purchases, fans should contact Ticketmaster at 1.800.745.3000.
Season ticket holders are asked to hold onto their tickets for the December 31 game, as they can be re-scanned for the make-up game. Those season ticket holders that misplaced or lost their tickets are asked to contact the Americans' office at 509.736.0606. Anyone that purchased tickets as part of a group (10 or more) from the Americans' office, will be contacted by their client representative or group coordinator.
"We know that this is a frustrating time for both the Americans and Spokane fans that have made this game a part of their New Year's Eve tradition for many years," explained Brian Sandy, the Americans' Senior VP of Business Operations. "We share those frustrations and are trying to make the best out of an unfortunate situation."
"The good news is that no one was injured, and that the game will be replayed, in its entirety, at a time of year when playoff positioning is in full force."
Following a collision at the Americans' player's bench, an approximately one-foot long hole developed in the playing surface. After a substantial amount of effort between the on-ice officials and the Toyota Center operations staff to patch the hole using various techniques, it was determined that the playing surface did not meet Western Hockey League standards, forcing the game to be postponed. The decision was reached in cooperation between Tory, Spokane General Manger Tim Speltz, and WHL Commissioner Ron Robison.
With regards to Friday's 50/50 raffle drawing, a lucky number was selected and announced. If you held ticket number 827239, please contact the Tri-City Hockey Booster Club at becki@kengaub.com for information on how you can claim your prize.
With regards to Friday's Ranch & Home Chuck-A-Puck promotion, fans that purchased a Chuck-A-Puck can return their puck to the Americans' office and will be refunded their money starting on Monday, January 3 at 9:00 a.m.
On behalf of the Tri-City Americans, Spokane Chiefs and VenuWorks, we apologize for the severe inconvenience that was caused by the cancellation and we appreciate everyone's understanding and support in this matter.