Hospital to offer free weight loss classes
Posted:
Updated: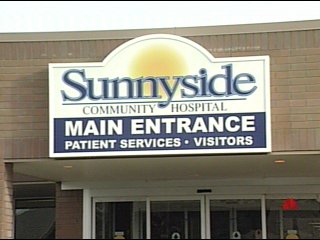 SUNNYSIDE, Wash. -- A lot of people are looking into shedding some pounds this new year, and Sunnyside Community Hospital wants to help them achieve just that.
It started as a small group of hospital staff trying to lose weight, some even losing 76 pounds with the help from their peers.
That's what happened with the hospital's public relations director, Tom Lathen, who went from 305 pounds to 228 pounds last year.
"I had no real concept of how huge I was," Lathen shared. "I want to live a long healthy happy life. If you are fat, you can change. I did."
Lathen says the hospital hopes the public will join them in their upcoming Weight Loss Group, set to launch on January 20.
The free classes will be taught by Andrea Patacini and Cathy Fierro, healthcare professional at the hospital. The group will meet every third Thursday in the hospital classroom.
"They're also going to talk about healthy cooking, you know, and portion control. And all those things we don't like to think about sometimes, but real simple steps that can help you lose some weight, start feeling better," Lathen said.
The Weight Loss Group will have their first meeting, 4:00 p.m. on January 20 at Sunnyside Community Hospital.
Lathen expects about 40 or more people will sign-up for the classes.
For more information call (509) 837-1322 or (509) 837-1397.