Tourism up in the Tri-Cities
Posted:
Updated: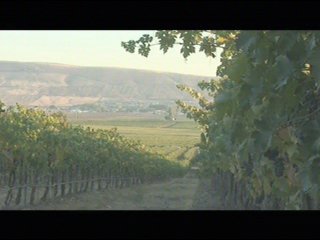 KENNEWICK, Wash.-- Despite the national recession, more people are visiting the Tri-Cities. Whether it's business travel or for leisure, tourism numbers are up.
Kris Watkins, President and CEO of the Tri-Cities Visitor and Convention Bureau, says, "It's about a $350-million industry and that's visitor spending. So the travel and tourism industry really does have a strong impact with our overall economy." She says there are approximately 4,400 tourism related jobs here. Tourism also helps restaurants and shops stay in business.
Watkins says, "We've got the convention center and TRAC. We've got great sports venues throughout the Tri-Cities region and most certainly a growing wine industry." With the rise in popularity of Washington wines in the United States and internationally, more people are visiting wineries and coming here to go wine tasting.
Business travel also brings in visitors. "We've got a very strong business climate as well, due to Hanford. So most certainly that's played a very important part in our tourism numbers," says Watkins.
The Tri-Cities Visitor and Convention Bureau says its goal for 2011 is to continue increasing the number of tourists choosing Southeastern Washington. The hope to do that by getting featured in magazines, such as SkyWest. The Tri-Cities made the front cover of the January/February edition of the publication found on many regional airlines. They also hope to branch out further using social media and YouTube.
The Convention Bureau already has one video posted about the Tri-Cities as the Heart of Washington's Wine Country. They plan to feature different attractions in separate videos on YouTube. Jordan Youngs, the Director of Marking and Public Relations, says, "It's one thing for a potential visitor to read about the Tri-Cities. We want them to actually see a video, see the visuals... We want them to hear the Tri-Cities."
Youngs says they're looking for ideas of what to feature- maybe your favorite spot in the Tri-Cities that you think people visiting would enjoy. You can submit your idea by e-mailing info@visittri-cities.com or calling 735-8486. Click here to see the YouTube videos that have already been posted.