Yakima Valley Credit Union and Catholic Credit Union merger announced
Posted:
Updated: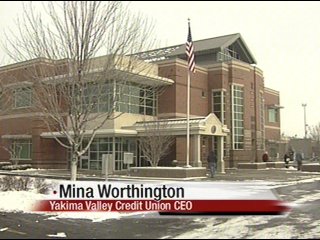 YAKIMA, Wash. – Catholic Credit Union and Yakima Valley Credit Union (YVCU) announced Wednesday they have taken the first step toward becoming one financial institution after years of discussing a possible merger.
"We have branches in areas where Yakima Valley doesn't and they've got branches in areas where we don't have branches," said Paul Regimbal, CEO of Catholic Credit Union. "Our members will immediately receive convenience in the access to branches."
The chief executives at both credit unions say their respective institutions are financially strong and this move is not in reaction to the current economic climate. The two have tried to merge for more than a decade but are now formally starting the process because succession timelines are lining up at each credit union, according to both CEOs.
"[We] have shared resources over the years in terms of best practices and procedures," said Mina Worthington, CEO of Yakima Valley Credit Union. "It's no mistake that it's Catholic Credit Union, this relationship has been a long time in the making."
The two organizations say they planned to avoid any layoffs from the beginning, if the merger is finalized. Both credit unions have signed a non-binding letter of intent. The next step includes applying with the state and then getting the approval of YVCU members, ballots will be mailed out in spring 2011.
The combined financial institution would have a new name with approximately $460 million in assets. It would employ around 150 people from the community at eight branches that would serve almost 50,000 members.