Local doctor publishes book
Posted:
Updated: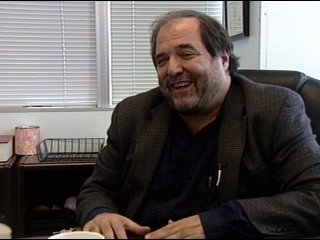 KENNEWICK, Wash. -- A local doctor published a book to help people cope with death. The book is called The Undying Soul and it was written by DR. Stephen Iacoboni, an oncologist at Kennewick General hospital. He deals with death on a weekly basis, and after 3 decades of working with cancer patients, he decided to write a book about his experiences.
He says his patients inspired him to write. "The book in and of itself is entertaining but it has a very strong and universal message in favor of belief in ancient faith, it's very important for me to point out...I make no mention of any particular denomination," said Dr. Iacoboni.
The Undying Soul focuses on Iacoboni's personal discovery to bring peace and comfort to his patients. He says faith is what most people were missing. "This is the first time in human history where people lying on their death bed worried about faith," said Dr. Iacoboni. He goes on to say, "my patients dying of cancer are happy and rich because they have faith and they are surrounded by people who love them and that's the essence of our life here."
Iacoboni says this book is full of every kind of emotion; from tears to laughter. If you are interested in buying The Undying Soul it's available online just visit www.theundyingsoul.com.