Davis Pirates Running Their Way to the Top
Posted:
Updated: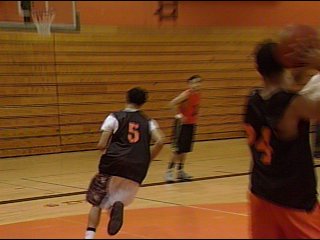 Yakima, WA---
Like Forrest Gump, the Davis Pirates run, and then run some more. All that running has made them one of the top 4A basketball teams in the state .
The Pirates only know how to play one way, and that's fast. It's led to a 6-0 start and a number six ranking in state.
Junior guard and forward David Trimble said, "It's kind of our identity... And just how we've always grown up playing. Juarez says when you like to slow it up it's kind of boring for me personally... So I just like to get out and run on the fast breaks. "
Head coach Eli Juarez added, "These kids love to have fun... And fun for them is to run."
Davis pushes the tempo to compensate for a lack of size. The Pirates tallest player is maybe 6'3.
Juarez said, "So therefore we use our speed and our quickness and we cover a lot of areas. And we run the floor."
Junior guard and forward Cooper Kupp said, "It's good for us being a smaller team and quicker team. When we can get those easy baskets. It really puts us in an easier situation later on in the game."
Even though the Pirates lost four starters from last year's team that won the league title and went to state, they still command respect, ranking sixth in the latest 4A poll.
Juarez said, "A lot of that has to do on how they presented themselves at that state tournament. I think that has a lot to do with how you're ranked in the state. I think that tells you a lot about our team."
Trimble added, "We of all teams... Because they never really give teams on the east side unless they're from Spokane. So it's really kind of a privilege to be ranked that high."
Kupp said, "At the end of the day we know there are six spots we can go higher... We can't settle for sixth."
Trimble said, "Be focused. Bring a lot of intensity... Cause team's are aiming for us this year."
Davis puts its 6-0 record to the test Friday night against Walla Walla.