Yakima County sued over inmate suicide
Posted:
Updated: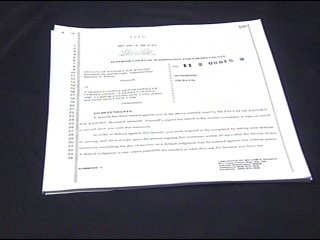 YAKIMA, Wash. -- A wrongful death lawsuit was filed against Yakima county and the Department of Corrections over the death of an inmate in 2007.
The Estate of Sandra Knight claims the jail did not provide adequate treatment for her mental health problems. Barbara Denny is the administrator for the estate.
Knight, who was 43, committed suicide in her cell on November 8, 2007.
The suit claims the county "knew or should have known that Knight required medication," and that she had not received medication during her incarceration.
The attorney representing the Knight, Bill Pickett says he can't go into details of the case while it's in litigation, but generalized how these concerns cannot be ignored. "When people are incarcerated, especially people who are incarcerated with mental issues, there's a requirement that those mental health concerns and those problems be taken care of." Pickett said.
Yakima county attorney Larry Peterson says the county is currently reviewing the case and reviewing their records.
"We are interested in the way the complaint is stated. First of all, it seems to take facts out of context, to try to paint the most negative picture of this situation. So we intend to present the facts correctly, as this matter proceeds," Peterson said.
Pickett says that if the city, county, federal governments doesn't take responsibility in the front end, then they subject themselves to punitive damages. "Which is one means to try to correct that failure," Pickett adds.
Peterson says this case could take a considerable amount of time before it's resolved. He anticipates it taking close to two years before it's concluded.
The county has 20 days to respond in writing. Click here to see court documents.