Local model looks to fulfill dreams after tragic accident
Posted:
Updated: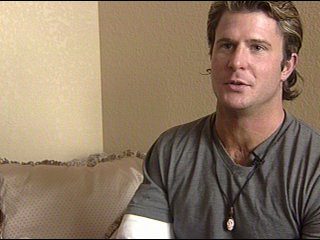 KENNEWICK, Wash. -- A local model went straight from the runway in New York, to staring death in the face after a terrible accident. Now Jesse Sink is hoping to model and act again, but needs the community's help to make his dream a reality.
The 25 year old says he was modeling for Calvin Kline and Tommy Hilfiger, but his life changed in an instant. "Four years ago I was in a subway accident in New York City, got electrocuted by a 13,000 volt rod wire line," explained Sink.
As a result, the model lost his arm and was barely recognizable for months. "60% of my upper body is grafted, I had plastic surgery, I was in a coma for two months." Sink is now in a different line of work.
Julie Luke, the owner of Luke's Carpet in Kennewick, and Sink's boss, says, "(Jesse) changes light bulbs, paints, caulks, builds things. He's building me a work bench." Luke is helping Sink get a new bionic arm, but the cost is almost $100,000, and it's not covered by insurance.
"Me and a couple of friends are going to ask people for donations to help him, because it seems like a huge amount of money for him to raise for himself and he doesn't want to ask people. He needs the arm," says Luke.
Sink says he just wants to continue living his dream. "I can take this and make gold out of it. My future is to do acting full time, maybe do a little bit of modeling, but absolutely...that's where I'm heading with this."
A fund for Jesse Sink's bionic arm has been set up at Bank Reale in Pasco on Road 68.