Franklin PUD gives tips on door to door scams
Posted:
Updated: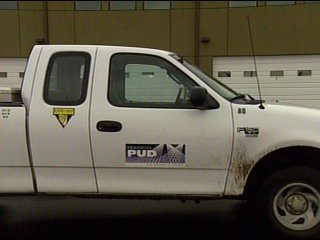 PASCO, Wash. -- BBB wishes to warn its regional communities about a series of warnings that have been issued by out of area law enforcement regarding scams involving individuals posing as water department or electrical department employees: men in work jackets identifying themselves as water company employees needing to check water pressure problems or electrical employees needing to check electrical panels.
Once inside the suspect will take the homeowner to the basement where they keep them engaged in conversation. While the homeowner is busy with the "employee" other suspects enter the residence to steal valuables.
Tim Nies, the Director of Administrative Services at Franklin PUD says, "All legitimate service workers will have proper identification. My staff wears a Franklin PUD log on their clothing, their hats and their work vehicle."
Nies also says staff does go into people's yards but they do not go into people's homes. They also work solo, so if you see technicians in pairs, be suspicious.

Homeowners should always confirm by phone any work or service call you have not requested with the office of the appropriate agency PRIOR to letting anyone into your home, or allowing anyone to tamper with or touch your equipment. If you can't verify the legitimacy of the person at your door, you have a right to not let them in.