Monday's forum will examine Yakima's form of government options
Posted:
Updated: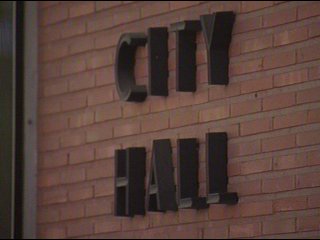 YAKIMA, Wash -A change in Yakima's form of government is up for vote in special election February 8 and many people are still undecided about the issue. The Yakima Chamber of Commerce is offering an opportunity to find out more.
Chamber president and CEO Dan Schenkein says they've done two polls and both times a third of their members wanted more information about changing Yakima's form of government.
So tomorrow the chamber is hosting a forum on the issue. Yakima currently has a council-manager form of government where the city manager acts as the CEO of the city handling the day-to-day issues including hiring and firing. When city manager Dick Zais announced he'll retire by July, some council members pushed a change to a strong mayor form, in which case the mayor would be elected directly by voters and would be the city's chief decision maker. The pros and cons of both will be discussed at tomorrow's forum.
"To have them in a panel situation not a debate but a panel to talk about the pros and cons of keeping it the same or possibly changing the form of local government", says Dan Schenkein, president and CEO of the Greater Yakima Chamber of Commerce.
The forum will begin with a presentation from a CWU professor who will give the history of the two forms of government being considered.
The chamber luncheon is tomorrow from 11:30 to 1 at the red lion. Tickets are $15 for members and $20 for non-members.
Another important note about this issue, tomorrow is the last day to register to vote in this special election.