Lawmakers to decide on cutting free birth control
Posted:
Updated: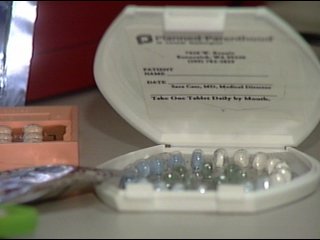 KENNEWICK, Wash., -- "At Planned Parenthood, we see too many women choosing between birth control and basics like rent, tuition and childcare, says Brian Griffith, the spokesperson for the Kennewick Clinic Location.
Matters may be taking a turn for the worst. Budget Cuts have affected many DHSH programs and Take Charge, a family planning program that provides free birth control for low income women and men may also be on the chopping block.
Out-of-pocket costs for birth control can be prohibitively expensive, especially for those with low-incomes. The high price can result in women using birth control inconsistently or not at all. Co-pays for birth control pills typically range from $15 to $50 a month, and co-pays and other out-of-pocket expenses for long-term contraception, such as the IUD, are significantly more.
Take charge currently serves 150,000 people in Washington, and 1,500 people at Planned Parenthood in the Tri-Cities. It's also run out of the Tri-Cities Community Health Center, formally known as La Clinica and The Miramar Health Center.
Governor Chris Gregoire has extended the program until the end of February, but lawmakers will have the final say.
"The interesting thing about funding preventative healthcare like birth control is that by not funding it, you actually end up spending more money. For every dollar you spend on birth control you end up saving $4.39 in other health care costs if someone were to become unintentionally pregnant," says Griffith.
Griffith says the best way to get involved is to contact your local legislators, by clicking here.