Following salmon from the hatchery to the classroom
Posted:
Updated: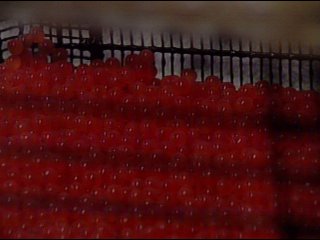 PROSSER, Wash.-- Fourth and fifth grade classrooms in the Tri-Cities are filling their fish tanks with salmon eggs. This is just weeks after the Benton and Franklin Conservation Districts announced they would save the "Salmon in the Classroom" program from budget cuts.
The eggs that the students at schools in the Columbia Basin use are from the Yakama Nation Hatchery in Prosser. Joe Blodgett, with the Hatchery, says he loves this time of year, when the Conservation District picks up the eggs and brings them to classrooms. Each class gets 100 eggs. Blodgett says timing is everything, "Initially the eggs are sensitive, you can't touch the egg. They're put in incubators and they're left alone until this point- when they have eyes on the inside of the eggs." Once the eggs are ready, a spatula- like egg counter separates 100 of the small orange roe and they're put into small cups to bring to schools. The eggs can actually live outside of water for a period of time, so the eggs are transported in a cooler with just a damp paper towel in the cup. The cups are loaded into a cooler then dropped off at schools.
"Every year, the students are fresh and new with excitement and the teachers are giddy too," says Rachel Little, a fish biologist with the Benton Conservation District. She dropped eggs off at Prosser Heights Elementary earlier this week and the teacher let a student drop them into the fish tank. It'll take about a month for the salmon to start hatching, then students will get to watch the fish grow. In May, the 4th and 5th graders get to release them into the rivers.