Teen in custody for online threats to Eisenhower High
Posted:
Updated: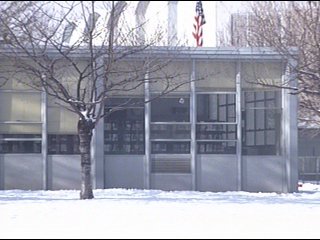 VANCOUVER, Wash. – Vancouver Police have a 15-year-old boy in custody Thursday for posting threats online toward Eisenhower High School using the personal information of another teenager living in Yakima.
Yakima Police and the Yakima School District received several calls from people across the country on Wednesday night about threats to Eisenhower. The posts from an internet chat room claimed that the threats would take place on Thursday.
An investigation by YPD identified the suspect as a teenager from Vancouver. He posted the threats using information about another 15-year-old from Yakima in the chat room, according to police. YPD worked with Vancouver Police to arrest the suspect in Vancouver.
The Yakima School District learned the threat was not serious on Wednesday night. It has plans in place to inform families of a need to delay or close school if there is a serious threat. The district can also increase security on campus. None of those steps were taken.
Dr. Elaine Beraza says the takeaway from this incident is that one of her students was a victim of cyber bullying.
"It's important for parents to heed a situation like this to take a lesson to talk to their kids and certainly for our teachers to talk to kids about making sure to protect their identity," she said.
Beraza also wants students to be cautious about who they communicate with online. She suggests parents prevent their kids from having unsupervised access to the internet.
The suspect claims the threats were only made as a joke but he will face felony charges of harassment.
Yakima Police wants to remind the public that all threats, whether in person or posted on the internet, are taken seriously and investigated to the fullest extent.