AZ shooting raises questions about mental health help
Posted:
Updated: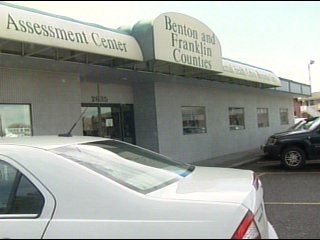 KENNEWICK, Wash. -- In the wake of the deadly Arizona shooting that left six people dead and 19 wounded , the topic of mental health is back in the spotlight in Washington state. People with mental issues would go to places like the Benton Franklin Crisis Response Unit for help but now, some are saying it's not enough.
Since the Arizona shooting many reports have surfaced describing Jared Lee Loughner's bizarre behavior; and warning signs that were ignored.
In Washington, some leaders want more resources to prevent a similar incident. "With state funding cutbacks, you're going to see that they'll have one stop at the crisis center perhaps, if they get there. There's no after-care follow up with regards to assignment true provider. Chances are, without a return option for that individual, they'll end up in the Benton County Jail," said Former Benton County Commissioner, Claude Oliver.
Public Defense Attorneys like Eric Hsu say most of these people come through his office, but they have different levels of illness. Hsu says, "It's almost like treating people medically by making the emergency room the only available facility, it becomes a last resort...people who, because of some moderate or substantial level of mental illness, keep committing low-level offenses or medium offenses, go to jail. They are competent to stand trial. They're not guilty, but insane and yet continue to have a mental illness."
Leaders like Oliver hope for more outreach in the community. "We need to get a community snapshot of what's available; how it's working and to integrate the community into a functioning process," said Oliver.
According to the Crisis Center, their staff is stretched thin. Oliver is hoping to address those concerns to strengthen these services.