Sprinker Leading the Way: CWU Basketball
Posted:
Updated: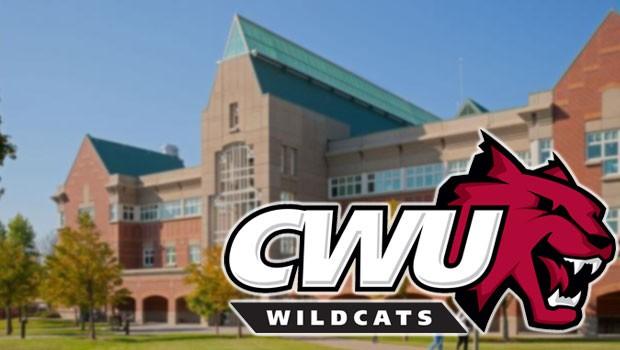 Ellensburg, WA---
"Whenever there's a sense of urgency I kind of just like to put the team on my back." Confident words spoken by senior captain Chris Sprinker for Central Washington.
He has the talent, leadership, and drive to make him a good basketball player. His ability to persevere defines his game on the hardwood. In his senior year at Curtis High School in Tacoma, WA., he broke his wrist, forcing him to miss half the season. The following year he red-shirted at Eastern Washington, and then he transferred to Tacoma Community College prior to landing at CWU in 2008.
Sprinker said, "Just picking up little pieces everywhere I go. It's helped me a lot. And I think the year I spent back in Tacoma really helped me mature a lot. Cause I wasn't living at home with my mama. I could have lived at home... But I chose to get my own spot. And it just helped me grow up and mature."
@ This 6'9 Center earned second team all-conference honors last season. In his final one wearing the Wildcats red and black, he has emerged as a leader. Sprinker said, "I take pride in doing that. A lot of the guys look to me for... If something's not going right... Look to me to kind of set the tone for a game or practice."
The 17th ranked Wildcats at times this season look brilliant, with the number one field goal shooting percentage in the conference. At other times, the lights go out, and that's where Sprinker comes in with his leadership. Taking the words of an NBA All-Star to heart.
Sprinker said, "I was watching something where Kobe was saying the Lakers were struggling because they knew what they were capable of and that was the problem. Because they felt they could just flip a switch on and off. And we kind of have to just make sure we keep the switch on all the time... Instead of flipping it on and off."
Sprinker hopes to make a difference in people's lives by majoring in sociology, following in the footsteps of his parents. Both of his parents worked at juvenile detention centers. Before that though he plans to further his basketball career past his final collegiate season.
He added, "I'd definitely like to continue my career after college. You know maybe hopefully get a try out with a team maybe... Or take it over the pond."