Five overnight shootings in Yakima County may be retaliation
Posted:
Updated: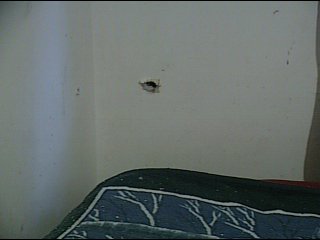 Lower Yakima Valley, Wash- Five more drive by shootings in the lower Yakima Valley between Thursday night and Friday morning have law enforcement on high alert. This makes six shootings in a 30-hour period.
All of the incidents including the first on Wednesday appear to be gang related. Law enforcement is exploring the possibility that the shootings are retaliation.
At about 8:30 last night a house on the 2200 block of Olmsted Road was fired on twelve times.
A half hour later, at least 16 shots were fired into a house on the 800 block of West Edison Road in Sunnyside. One of the residents told us he is a former gang member and says the house had been shot at on eight different occasions.
At 9:30 a bullet flew through the window of a home on the 300 block of Avenue E in Grandview.
Then at 11:15 pm two homes on the first block of First Avenue in Outlook were shot.
This morning a home on the 700 block of Hudson raid in Granger was shot 16 times.
"Violent crime task force has been doing a wonderful job of getting people behind bars and just the cops on the street have been raking in a lot of people but when haven't seen the effects yet. And after our local efforts this is really disappointing", says Ken Irwin, Sheriff of Yakima County,
There were no injuries in any of the five overnight shootings, but law enforcement is looking into the possibility that they were triggered by the Wednesday night shooting of a 13 year-old girl.
While this weekend's spike in violence is disturbing, there is a silver lining. Since no one died, the 2011 homicide count remains at zero.