Tri-Cities Animal Shelter and euthanization stats
Posted:
Updated: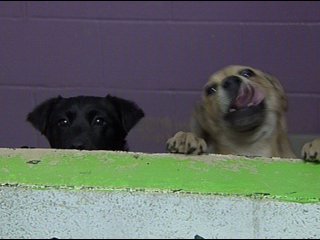 PASCO, Wash. -- The Tri-Cities Animal Shelter and Animal Control Services in Pasco has released their number of animals euthanized for 2010.
Executive Director of the facility, Angela Zilar says they've seen a lot more animals come into the facility because many pet owners are being irresponsible.
"You have cats that have collars, you have animals with micro-chips in them..those belong to somebody, they didn't just appear. They are not strays as they're being reported," says Zilar.
In 2010, 4,251 dogs and cats came into the shelter. Of that number, 34% were euthanized.
"Our shelter is not adequately set up for illnesses... 7% of the dog population was euthanized, and 59% of the cat population was euthanized. Common reason for euthanasia is severe injury or severe illness, although we have the occasional aggressive that comes in the doors," says Zilar.
135 dogs were put down in 2010 and 1,325 cats were also put down. But Zilar says that's the last option. If an animal is healthy and adoptable, they try to find them homes. She says owners have three days to claim a pet once it comes into a shelter and then they go up for adoption. If an animal does not get adopted they rely on rescue groups through out the state to get them into permanent homes.
She says the real problems is people adopt pets but they don't spay and neuter them.