Wildcats Reclaim Sole Possession of 1st in the GNAC
Posted:
Updated: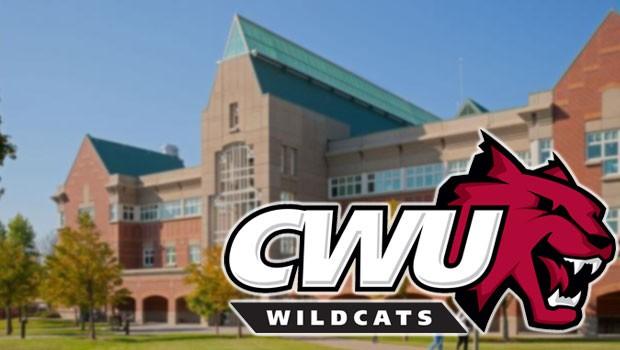 BILLINGS, Mont. (Jan. 15) -- Central Washington University senior Humberto Perez (Yakima, Wash./A.C. Davis HS) scored 16 points and was one of four Wildcats to score in double figures as the men's basketball team extended its winning streak to four games by defeating Montana State University Billings, 69-55, on Saturday night at Alterowitz Gymnasium.
The 17th-ranked Wildcats lifted their record to 13-2 on the year with their fifth win in as many away contests. They also moved back into sole possession of first place in the Great Northwest Athletic Conference with a 6-1 league record, moving one-half game ahead of both Alaska Anchorage and Western Washington. Montana State Billings, which was picked to finish third in the GNAC pre-season poll, fell to 4-11 overall and 2-6 in GNAC play.
Perez was five of eight from the field and made three of five shots from three-point territory. Fellow senior Drew Harris (Yakima, Wash./Eisenhower HS) contributed 13 points and was a perfect 4 of 4 from the field, all of which were three-point baskets. The duo combined to make all seven treys converted by Central in the contest.
The Yellowjackets scored the first four points of the game to take their largest lead of the night, but the Wildcats answered by going on a 16-2 run aided by two three-pointers each by Perez and Harris. MSU Billings responded with a brief 5-0 run of its own to cut the Wildcat lead to five points. However, Central again countered, this time with a 9-0 run to take a 14-point lead at the 8:41 mark in the first half. CWU led by as many as 17 points in the half and entered halftime with a 40-26 advantage.
Central shot 56.0 percent (14 for 25) in the first stanza and were six of 12 from three-point range. MSU Billings shot 41.7 percent (10 of 24) from the field and made all three of their three-point attempts.
Central went on another run to start the second half, scoring on five of its first six possessions and outscoring the Yellowjackets 10-2 within the first 4:12 of the half. MSU Billings slowly chipped away at the Wildcat margin, though, as they would close the gap to six with 5:28 left in regulation. CWU then closed out the Yellowjackets with a 12-4 game-ending run.
Central was 25 of 48 from the field in the contest (52.1 percent), including 7 of 20 from long range. The Wildcats also made 12 of 15 free-throw attempts and held a 31-21 rebounding advantage over the Yellowjackets.
The Wildcat defense, which came into the game averaging a GNAC-best 5.2 blocks per game, rejected eight MSU Billings shots on the evening, with seniors Chris Sprinker (Tacoma, Wash./Curtis HS) and Coby Gibler (Bainbridge Island, Wash./Bainbridge HS) swatting away three blocks apiece.
Sprinker added 12 points on six of eight shooting, with all of his points coming after halftime. Central got a strong all-around effort from its leading scorer, senior Jamar Berry (Tacoma, Wash./Franklin Pierce HS), who finished with 11 points, with five rebounds and a career-high seven assists.
Montana State Billings was led by Jaxon Myaer, who scored 15 points on six on nine shooting, including three for three on three-pointers. Also scoring in double digits for the Yellowjackets was Robert Mayes with 10.
The Wildcats return to Nicholson Pavilion for two games next week, beginning with a showdown against rival Western Washington on Thursday (Jan. 20) at 7 p.m. CWU will also host GNAC newcomer Simon Fraser next Saturday (Jan. 22) at 7:30 p.m. in a regionally-televised game on Spokane-based SWX.