Beauty services are big business
Posted:
Updated: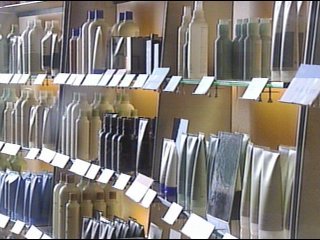 KENNEWICK, Wash.—Most of us have heard the Tri-Cities has a great job market, but does financial security mean people are spending money on luxuries? KNDU discovered people are spending money on non-essentials such as spa and salon services. In fact, four businesses in the Tri-Cities have either expanded or opened in the past month.
Nouveau Skin Care and Day Spa broke ground Tuesday at 8136 W. Grandridge Blvd. They say they their business has increased every year.
"Right now we have a lot of days especially Fridays and Saturdays where we're turning clients away right now, because we don't have the rooms for the amount of clients we are getting on those days," says Kris Waltze, Nouveau Owner.
Three other businesses are also doing well. Z-Place Salon and Spa moved to a bigger facility in December. Lucas Marc Academy also moved to larger building last month. Elements Therapeutic Massage opened their doors January 14th.
The local labor economist says spas and salons are doing well for a few reasons. One is the Tri-Cities has good employment.
"People can afford to pay for the items that are not something they need but it's something that they want," says Ajsa Suljc, Labor Economist.
Suljic also says more people have been drawn to the area because of work, which also creates a higher demand in services including those in beauty. She expects the businesses to continue to do well.
"It's one of those things where people want to get away for a while rather than spend the money to go on vacation," says Waltze.