Thieves target souped up Civics and Integras in Kennewick
Posted:
Updated: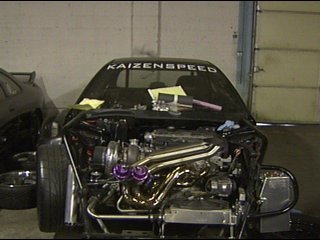 KENNEWICK, Wash. -- Kennewick Police have been handling an increase in a particular kind of car theft since the New Year.
"The first two weeks of January, I've had five Honda Civics and Integras stolen this month alone," says Sgt. Ken Lattin with KPD.
Thieves have been targeting those two types of cars, between the years of 1992-2002 for several reasons.
"They have interchangeable parts. People with engines from those years can take them from the Civic and put them in the Integra and vice versa. The cars have huge followings. They're fast and those cars take well to modifications unlike Mitsubishis and Ultimas," says Reid Lunde, the owner of KAIZENSPEED in Kennewick, a shop specializing in this service.
Lunde says he sees problems with theft at his shop all the time. One of the cars sitting outside is completely stripped of all parts. The owner got a call from police two weeks after it was reported stolen.
"These are cars for the most part that have been modified, after market wheels, engine parts, stereos things that thieves find desirable," says Lattin.
Lattin and Lunde both say the biggest problem is that there is a huge black market for the parts. People sell them on Craigslist and for really cheap. The 90's models are also easier to steal because they don't have an intricate security system like the cars do today.
"As long as there is a demand out there in the street for cheap parts, this is going to continue," says Lattin.
Lattin recommends for drivers of such cars to leave them in safe parking spots and get good security for them. He also says to beware of people driving by and looking at your car. He says certain individuals take notice to them and to keep an eye for them.