Portland Beats Americans in Overtime, 5-4
Posted:
Updated: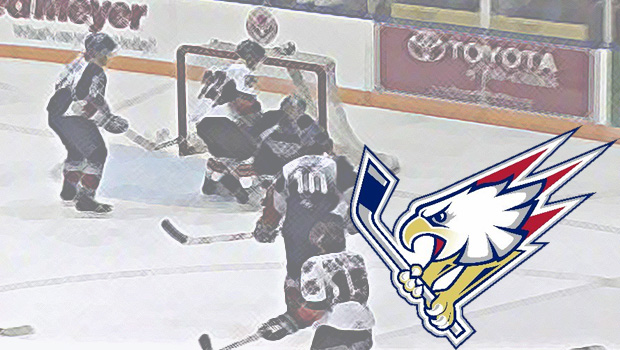 PORTLAND, Ore. -- The Portland Winterhawks (29-14-0-3) got a game-winning goal from Nino Niederreiter, his second of the game, in a dramatic 5-4 overtime win over the visiting Tri-City Americans (27-12-2-1) Tuesday night at the Memorial Coliseum.

After Ryan Johansen hit a goalpost in the extra frame, Niederreiter pounced on the rebound in the crease and put the puck past Tri-Cities netminder Drew Owsley to give the Winterhawks, who were missing numerous players, the come-from-behind victory.

The Winterhawks struck first 2:49 into the game when Jason Trott went hard to the net and scored the first goal of his WHL career to give Portland an early 1-0 lead. Tri-Cities evened the game at the 12:03 mark on a goal by Kruise Reddick.

Portland would get that one back at the 16:56 mark while shorthanded. Craig Cunningham pressured a Tri-Cities defenseman at the Portland blueline and created a turnover that sprung Brad Ross on a breakaway, with Ross beating Americans' goaltender Drew Owsley for his 15th goal of the season and a 2-1 lead.

Reddick struck again for Tri-Cities at the 6:07 mark of the second period on a shot to the top corner, tying the game at 2-2. Just 1:21 later Tri-Cities got a power play goal from Carter Ashton to take a 3-2 lead, but the Winterhawks got the equalizer at the 17:02 mark of the second when Niederreiter beat Owsley for his 17th of the season.

Tri-Cities regained the lead 1:21 into the third period on a goal by Brendan Shinnimin, his 20th of the season. But the Winterhawks tied it at 4-4 at the 14:58 mark on Ryan Johansen's 20th goal of the season, and the tie would last through regulation, setting up overtime.

The Winterhawks were without numerous players tonight, as Sven Bartschi, Joe Morrow, Ty Rattie and Tyler Wotherspoon were in Toronto, Canada for the Canadian Hockey League's Top Prospects Game. In addition, Tayler Jordan, Oliver Gabriel and Riley Boychuk missed the game due to injuries.