Public sharing ideas for what they'd like to see in the Tri Cities
Posted:
Updated: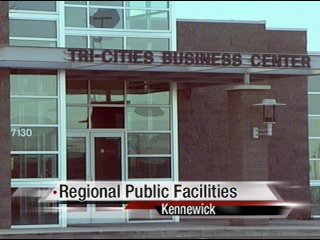 KENNEWICK, Wash. -- The newly formed Tri Cities Regional Public Facilities Board is getting some ideas about what people would like to see built in the Tri Cities.
The board is made up of leaders from Richland, Kennewick and Pasco.
It was a packed house Wednesday night for the first of two public meetings.
A few of the ideas presented prior to the meeting included a performing arts center, a sports field house and an amusement park, but the majority spoke loud and clear about wanting an aquatics center, an idea that's been investigated several times over the last few years.
"A community that doesn't put their health for this community first, is not going to be a healthy community and this is a healthy thing," said one supporter of an aquatics center.
Others spoke about how they're always forced to travel to other cities for swim meets, and that a Tri Cities swim club is hosting a swim meet, but it's being held in Ellensburg.
Many said it doesn't have to be just one project, and they support both an aquatics center and the Hanford Reach Interpretive Center, which is already in the works.
"Just stay the course and build first class and I really appreciate what's going on here. Thank you," said a supporter of both the aquatics center and the Hanford Reach Interpretive Center.
"Going into it we knew an aquatics facility and performing arts facility were at the top of that list but I think we heard some additional points on why those projects are still important and a couple of other possibilities may be partnering or involving the reach," said Matt Watkins, President of the Tri Cities Regional Public Facilities District.
There's another public meeting Thursday at 7:00 p.m. in the Columbia Basin College Library.
The board will continue to hear ideas from the public and eventually conduct a community survey.
They anticipate a public vote on some type of facility in either 2012 or 2013.