Legal drug has same effect as cocaine and meth
Posted:
Updated: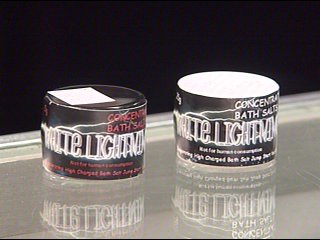 KENNEWICK, Wash. - A warning for parents: a new synthetic drug, disguised as bath salts is gaining popularity as a party drug, but has been called extremely dangerous. It's actually caused a lot of controversy in many states, including Louisiana. In fact, the state banned the drug about 2 weeks ago.
Tory Mayo is a Richland Drug Counselor who's familiar with bath salts. He says the main ingredient is mephredone, a stimulant people use to get high. "It has the same effects as some of the illegal substances that I mentioned, like cocaine and methamphetamine. There has also been some comparisons across the board to ecstasy because of the hallucinogenic properties that are presented," said Mayo.
These bath salts are sold at most local smoke shops in our area and although the label says not for human consumption, some say it's just a loophole businesses use to make it legal to sell. "As this becomes more prevalent, research labs are taking a look at it and there's not consistency because it's not for human consumption and there's nothing regulating this drug," said Mayo.
Some of the side affects inlcude: suicidal thoughts, extreme paranoia, heart attacks and in some cases death. A Washington Poison Control Center spokesperson says it's slowly gaining popularity on the West Coast and he wants people to know that this is not a party drug. "We are doing research with other poison control places across the country to find out what they are seeing and we are also alerting the hospitals in the state and letting them know they can contact us with questions," said Jim Williams, with the Washington Poison Control Center.
"If your kids are using these things, they are going to have the same type of irritability as someone withdrawing from drugs. This includes not sleeping, not eating, extreme euphoria, hyperactivity and excitability," said Mayo.
These bath salts come in all sorts of names, some include White Lightning, Bliss, Ivory Salt and Cloud Nine.