Employers are not responsible for spotting fake papers from immigrants
Posted:
Updated: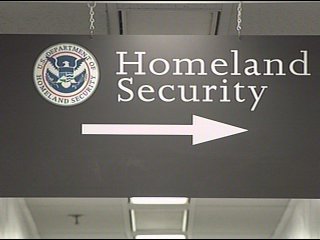 PASCO, Wash. --14 people were arrested in Ellensburg on charges of using false documents or falsely claiming U.S. citizenship. One person was charged with re-entry into the U.S. after deportation. U.S. Immigration and Customs Enforcement says 16 others are being held on immigration violations at a detention center.
Tom Roach, an immigration attorney in Paso who has been serving the community for the last 28 years says this is a problem that will continue to happen if we don't change the way we run our government.
"There's 11 million people that are here undocumented, but there's seven million in the work force, and seven million people have these invented documents with invented social security numbers," says Roach.

In a statement, ICE officials said the investigation centered on the manufacture and purchase of counterfeit identity and employment documents, though none of those arrested faced charges to that effect Friday.
Roach says as long as its easy to falsify documents and there is demand for low skilled labor work, this will continue to happen. The I-9 form is all that is required to prove your citizenship, and it has been that way since 1986.
"The employer only has to look at the documents, and look at the I-9 form and say that they seem genuine. He has the person sign the form and the employer is protected. The employers not required to be document experts," says Roach.

But people end up falsifying documents in order to work. "There's only five thousand green cards for every low skilled worker in the entire country on a yearly basis. Five thousand a year, there's five thousand illegal aliens working in these jobs within 20 miles of here," says Roach.
Roach says a solution is to first legalize the people that are already here working, and then get a better screening system.
"For every 15 foot fence, there is a 16 foot ladder. The idea that a fence will solve our problem is... what's going to solve our problem is legalizing the people here and simultaneously some kind of an e-verify system in the future so people know before they ever come, that they can't get a job if they come here. So they won't come here. The overwhelming majority of the people who come to this country, come to work. And if they can't work because they don't have some sort of a legitimate document, then they won't come. I personally think, it will reduce the number of people coming to this country by 85%," says Roach.