Community members react to former councilwoman's arrest
Posted:
Updated: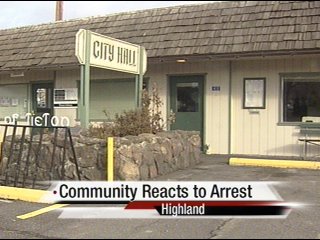 HIGHLAND, Wash- The former Tieton City Councilwoman accused of stealing from the Highland School District was released from jail yesterday. Over the last two days people have expressed shock and concern about what Staci Fordahl allegedly did. Partly because she's a well know person in the community and
Partly because people are upset that anyone would take money from a school. The highland school district superintendent says Fordahl was fired from her job in accounts payable on suspicion of embezzlement, fraud, and forgery. She's accused of stealing about $20,000-$25,000.
Many community members told KNDO that this is not the first time money has gone missing from Highland schools. A recent example they raised was the theft of money from a band fundraiser.
Damon Alvarez graduated from Highland High School last year. He says he was in the band and was directly affected by the theft of that money. Hearing that another large sum of money has gone missing makes him question the schools' financial policies.
"I guess whatever systems they have for keeping an eye on money and stuff need to be addressed and see if there are any problems that they have. When it happened to the band, we had to re-write our entire charter for the band parent organization so there was protection fro things like that", says Alvarez.
Community members have also expressed anger because school district dollars come from taxpayers. Some people have condemned Staci Fordahl, others have expressed support for her saying that they'll wait for all of the facts of the case to be known before passing judgment.
We have offered Staci Fordahl the opportunity to tell her side of the story, but so far she has declined to comment.