Richland Fire Department in need of a new station
Posted:
Updated: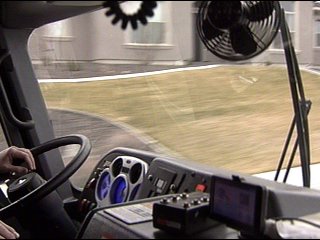 RICHLAND, Wash.-- The Richland Fire Department says the city needs a new fire station. With new development and more people moving to the area, firefighters say, response times are getting longer, which could be dangerous in a life or death situation.
A fire station hasn't been built in Richland since the one at Gage Boulevard and Keene Road nearly 20 years ago. According to city data, the population then was about 32,000 people. Now, there are nearly 50,000 people living in Richland but the same number of stations.
Battalion Chief Curtis Walsh says, "Richland has had a lot of residential being built out in the Country Ridge area, as well as off Shockley Road and off Brantingham Road." Walsh says it takes up to ten minutes from the closest fire station to get to some of those areas. He says the national standard for response times is 4 to 6 minutes. "The dying heart, the brain loses capacity when it's deprived of oxygen for 4 to 6 minutes so those are the bench marks we use. Structure fires, when you're talking about a time-temperature curve, structure fire growth is exponential. Every minute, it doubles in size."
Walsh says much of the growth in Richland has been in the south part of the city, putting a lot of strain on the fire station on Gage and Keene. He says there are hundreds of home and even White Bluffs Elementary school outside of the 4 to 6 minute response zone.
"Certainly it's disheartening. It's not what we want, " says Cindy Johnson, City Manager of Richland. She says she knows the need is there, but it's all about finding the money. Firefighters estimate the new station will cost about $4-million to build. Johnson says city council is looking at the issue, "Do we go out for bond? the timing on that? or can we start squirreling away some money?"
The proposed location for the new station is in the City View area, off Queensgate Dr. and Duportail St. behind the new Richland City Shops. Firefighters say that's the perfect location to shorten response times in all parts of Richland. They also say that once the Duportail Bridge is built, that location will be even more ideal.
City Manager Johnson says realistically, it may be 2 to 5 years before a new station is built.