Former Tieton Councilwoman appears in court
Posted:
Updated: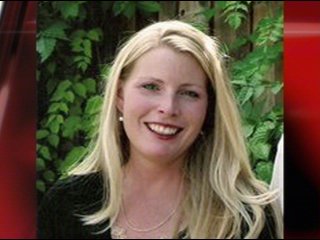 YAKIMA, Wash- At about 3pm Staci Fordahl made her first appearance in court after a judge found probable cause for the charges of theft and forgery against her. Since the 39-year-old was released on bail Saturday, Staci Fordahl's preliminary court appearance Monday afternoon was mostly a formality.
According to the arrest report, Fordahl was in charge of all Highland School district funds. On December 18 of 2008 a deposit bag turned up missing. According to the Yakima Sheriff's Office, Fordahl claimed it had been stolen. At this point an audit was initiated and the auditor found at least $16,000 missing since 2008. However, Mark Anderson the school superintendent estimates the stolen amount at $20,000 to $25,000.
"So there would be a series of thefts during this period of time where money was not deposited. What was being removed was cash which is easily handled and removed", says Yakima County Prosecutor Jim Hagarty.
Fordahl was fired from her job with the Highland School District in July of last year after having been placed in administrative leave following the discovery of the missing money. A six-month long investigation with law enforcement and the state auditor's office followed her termination.
Fordahl is well known in the Tieton community. Her former colleague says he was surprised to hear of her arrest.
"Shocked is more like it", jokes Stan Hall, mayor of Tieton.
He went on to say that she has done a lot for the city. However since Fordahl was a city council member until 2009, and organized the "Highland Community Days" events, people have questioned if the city of Tieton has looked into the potential of money missing from the city.
"The city takes steps to be sure funds are handled properly. There was never any question anywhere that I'm aware of with any money", says Hall.
Fordahl's next court appearance is scheduled for Monday January 31 at 9am. KNDO has repeatedly offered Fordahl the opportunity to have her side of the story included with our coverage of these events. Thus far, she has declined the invitation.