Two New Americans Making a Big Impact
Posted:
Updated: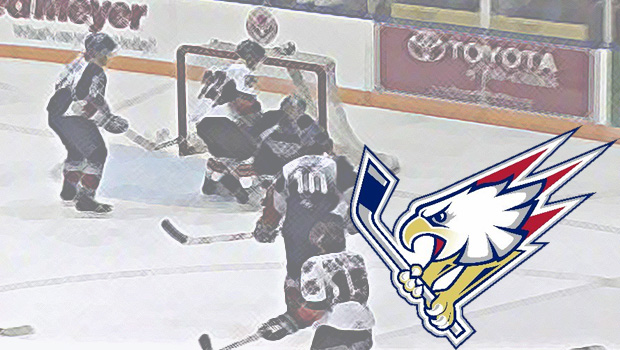 KENNEWICK, Wash. --In pursuit of winning a championship this season, the Tri-City Americans have played a game called 'roster shuffle'.
The Ams have made a dozen roster moves since September and a couple of their most recent may just give the Ams the edge they need to repeat as Western Conference Champs.
The latest additions to the Ams bring the thunder and light the lamp. The new recruits are: 19-year-old forward Carter Ashton, acquired from Regina back on December 10th and 19-year-old defenseman Matt MacKenzie, brought over from Calgary on January 10th.
There's no fooling around when you talk about 2 guys drafted by NHL teams, especially Ashton. He was born on April Fool's Day.
"When I was younger, I have a couple memories of being at some hockey tournaments on the road," said Ashton, when talking of his birthday. "There were a couple pranks on the bus, but I think it's kind of toned down the last couple of years."
"We'll definitely figure something out for his birthday," said MacKenzie.@
Besides his birthday, Carter has the pedigree to be a good hockey player. His father played in the NHL.
"He's had a huge influence on my career," said Ashton. "He was there in my younger years. He coached me growing up."
Mackenzie brings a winners mentality. He played for the Hitmen the past 4 seasons, which included a WHL championship victory over the Americans last season.
"It's definitely weird to be on the team you beat, but I think all the guys in here are a year older and a year stronger," said MacKenzie. "Going through that experience helps, and I think this year there's a really good chance we could push for a league final again and hopefully a championship. "
In just 6 games in an Ams uniform, Ashton has registered 14 points while the bruiser in MacKenzie has a +5 rating in 7 games.
The Americans are at Portland Friday.