Improving Juvenile Justice system
Posted:
Updated: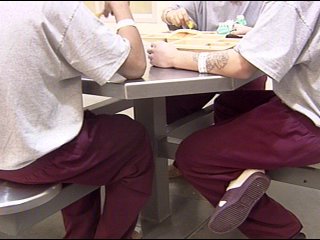 KENNEWICK, Wash.—A big community concern for many is our youth. A new study that focused on Benton and Franklin Counties shows where the most improvement is needed.
The University of Washington gathered trained volunteers who spoke with more than 500 teens and families about their community concerns involving youth. They used an extensive questionnaire for the hands-on discussion.
"The gist really was to get to the heart of what tends to be those things that might be bringing kids into the juvenile justice system and what are the biggest challenges in terms of keeping them out," says Sharon Paradis, Juvenile Court Administrator.
The study found three major issues among many. The top concerns were truancy, gangs, drugs and alcohol. Now the Juvenile Justice system is working to improve current systems.
"We're providing better information about truancy. We're connecting with friends and family," says Paradis.
However, this is only the beginning. The Juvenile Justice system is working to help teens overcome barriers by working with the schools, law enforcement and the community.
Some of the needed programs the community expressed in the study are after school activities, job training, prevention and intervention of drugs and alcohol, and counseling.
"The community is going to deteriorate and going to get in a lot of trouble like communities I've lived in," says Martin Valdez, Columbia Basin College employee.