Tracking unemployed teens in WA
Posted:
Updated: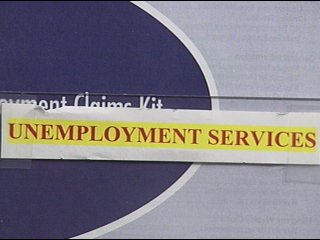 KENNEWICK, Wash. -- Washington state ranks 3rd nationwide in the number of teen without a job. 34% of young people in the state do not work.
Many teenagers are looking for work, but aren't finding it. Hannah Heromcobb is 17 years old. She says she usually hears "no, we're not hiring now and we already hired somebody a while ago."
Bryn Bergman, also 17 years old tells KNDU, "I went to apply for a job at the beginning of the school year and they were opening a new store by my place and I went in about a week of them opening for jobs and I went to pick up an application and they said 'sorry, we already had over 500 people apply.'"
According to experts teenage unemployment is tough to track. In Washington state 34% of young people were out of work in 2010 compared to 30% in 2009. WorkSource Columbia Basin sees these people often. "Now because of the unemployment rate and because of the fact that so many older workers are out of jobs, they are now youth are now competing with older workers for the same positions," says Kathleen Haney from WorkSource.
People at WorkSource can help teens think outside of the box, an important thing to do considering so many more people are trying for employment.
Haney says, "a lot of kids come in and say they just want a job. We try to focus on what is it that you want to do. What is it that you're good at, and what can we put you on track for what would be the best fit for you."