Scott's Career-High 20 Lead Central over Alaska, 82-70
Posted:
Updated: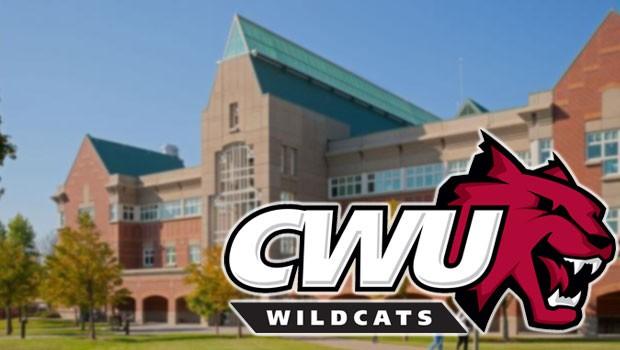 FAIRBANKS, Alaska (Jan. 27) -- Senior Chris Scott (Las Vegas, Nev./Bonanza HS) finished as his team's single-game scoring leader for the first time in two seasons at Central Washington University, helping the 14th-ranked Wildcats defeat the host Alaska Nanooks, 82-70, on Thursday evening at the Patty Center.
The win was the seventh in a row for the Wildcats, who improved to 16-2 on the season and 9-1 in Great Northwest Athletic Conference play. It was also Central's 10th consecutive series victory over the Nanooks, who fell to 4-13 overall and 2-7 in the GNAC with the loss.
Scott was 5 of 7 from the field, 3 of 5 from three-point territory, and made all seven of his free throw attempts en route to his career-high 20 points -- five more than his previous career-best of 15 against Metro State earlier this season.
The Wildcats raced out to an early 6-0 first-half advantage and never trailed in the contest -- marking just the third time this season that CWU did not trail in a game. They built their largest lead of the first half -- 16 points -- at the 5:53 mark on a three-pointer by junior Jody Johnson (Seattle, Wash./Franklin HS). Central shot 56.0 percent (14-25) in the period, while holding the Nanooks to 28.6 percent (8-28). However, Alaska converted 14 of 15 free throw attempts before the intermission, while the Wildcats were 12 of 22 from the line as they built a 44-31 lead.
Alaska cut the Wildcat margin to single digits twice within the first 8:42 of the second half, but Central used a 17-6 run to gain a 19-point lead with 6:43 remaining. The Nanooks chipped away at the CWU lead, but were unable to get closer than an 11-point margin as the Wildcats cruised to the final 82-70 outcome.
The Wildcat defense held Alaska to 36.1 percent shooting on the night, with five steals and nine blocked shots. Junior Roby Clyde (Connell, Wash./Pasco HS) and senior Coby Gibler (Bainbridge Island, Wash./Bainbridge HS) finished with three blocks each. Central also forced 15 Alaska turnovers, but committed an uncharacteristic 17 miscues of its own.
CWU finished with nearly as many free throw attempts (46) as field goal attempts (47), shooting 48.9 percent from the floor and converting on a season-high 31 charity tosses. The Wildcats' 46 free throw tries were the most in a regulation game in nearly eight years, and they attempted just 12 three-pointers in the contest, making five.
Senior Jamar Berry (Tacoma, Wash./Franklin Pierce HS) scored above his team-leading average of 16.6, as he scored 18 points on 5 of 9 shooting and a team-high seven rebounds. Also scoring in double figures was Johnson, who contributed 12 points and six boards.
Parrish West, the leading scorer in the NCAA Division II, poured in 31 points and was the only Nanook player to score more than nine. West was 9 of 18 from the field and 13 of 14 from the free throw line.
Central will next face Alaska Anchorage in a matchup of two regionally-ranked teams on Saturday night (Jan. 29) at 7:30 p.m. Alaska Standard Time (8:30 p.m. Pacific). The Wildcats were ranked second in this week's NCAA Division II West Region poll, while the Seawolves, who handed CWU its only conference loss of the season to date, were listed fourth in the regional poll.
COLLEGE MEN'S BASKETBALL
WEST REGION
NCAA DIVISION II/GREAT NORTHWEST ATHLETIC CONFERENCE
#14 Central Washington 82, Alaska 70
Story to follow ... CWU senior Chris Scott (Las Vegas, Nev./Bonanza HS) scores a career-high 20 points to lead the Wildcats to their seventh straight victory. CWU also attempted 46 free throws -- its highest single-game total for free throw attempts (in a regulation game) since Feb. 15, 2003 at Western Oregon.
CENTRAL WASHINGTON (16-2, 9-1 GNAC) -- Scott,Chris 5-7 7-7 20; Berry,Jamar 5-9 8-9 18; Johnson,Jody 3-5 5-5 12; Gibler,Coby 3-7 2-6 8; Harris,Drew 1-5 5-8 7; Clyde,Roby 3-3 1-2 7; Perez,Humberto 2-4 0-0 5; Sprinker,Chris 1-6 1-5 3; Dunn,Taylor 0-0 2-4 2; Nelson,Ted 0-0 0-0 0; Lieser,Philipp 0-1 0-0 0. Totals 23-47 31-46 82.
ALASKA (5-11, 2-7 GNAC) -- West,Parrish 9-18 13-14 31; King,Mason 4-4 0-0 9; Lavern,Adrese 2-5 3-3 8; Barkman,Brett 2-7 4-4 8; Kohring,Aaron 3-9 1-2 7; Matthews,Nico 2-4 2-2 6; Smith,Kyle 0-4 1-2 1; Shotwell,Kimani 0-3 0-0 0; Burkhead,Armand 0-0 0-0 0; Daniel,Cole 0-0 0-0 0; Miller,Jarrett 0-4 0-0 0; Growden,Colten 0-3 0-0 0. Totals 22-61 24-27 70.
Halftime--Central Washington 44, Alaska 31. 3-point goals--Central Washington 5-12 (Scott,Chris 3-5; Perez,Humberto 1-2; Johnson,Jody 1-1; Sprinker,Chris 0-1; Gibler,Coby 0-1; Berry,Jamar 0-2), Alaska 2-14 (King,Mason 1-1; Lavern,Adrese 1-3; Smith,Kyle 0-2; Shotwell,Kimani 0-1; Miller,Jarrett 0-1; Growden,Colten 0-2; West,Parrish 0-4). Fouled out--Central Washington-None, Alaska-None. Rebounds--Central Washington 38 (Berry,Jamar 7), Alaska 34 (Barkman,Brett 8). Assists--Central Washington 8 (Harris,Drew 3; Berry,Jamar 3), Alaska 9 (Smith,Kyle 4). Total fouls--Central Washington 20, Alaska 29. Technical fouls--Central Washington-Perez,Humberto, Alaska-TEAM. Att--247.
Great Northwest Athletic Conference game
NABC/Division II Rankings: CWU (#14), UAF (NR)