Sudanese locals react to independence of a new nation
Posted:
Updated: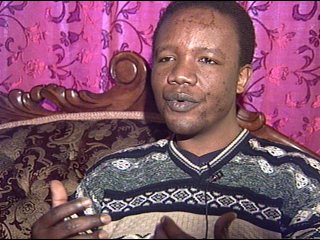 The world now has a new nation called South Sudan, after a majority of people voted for independence. KNDU spoke with two men who fled Sudan; they ran away from poverty, war, and uncertainty in search of something better. Now, they are hoping their friends and family find the same.
Simon Jada and Godfrey Watson are refugees from Sudan. They watched online Tuesday as many of their homeland celebrated the freedom from Northern Sudan. They say it is a sight long overdue. "Because they really suffered a lot, that's like a liberation for them," said Watson. Jada says, "I'm sure today, they're going to have a better school, they're going to have a better health care."
Sudanese President Omar Al-Bashir is expected to certify the results from a week long vote which showed 99% of voters wanting to secede and turn the page on a ugly past. A past that caused refugees like Watson to leave. "We had to move from on place to another just for safety reasons, displaced several times. Then we took refuge in Uganda," said Watson.
For decades there have been divides over the North and South over religion, ethnicity, and wealth. Often with the South on the losing end. But with independence, many are hoping past conflicts don't return.
Simon is currently organizing a celebration on the 19th of February to recognize. The new beginning for the country and it's people. You can reach him at 727-9820.