Central Football Welcomes 22 New Recruits
Posted:
Updated: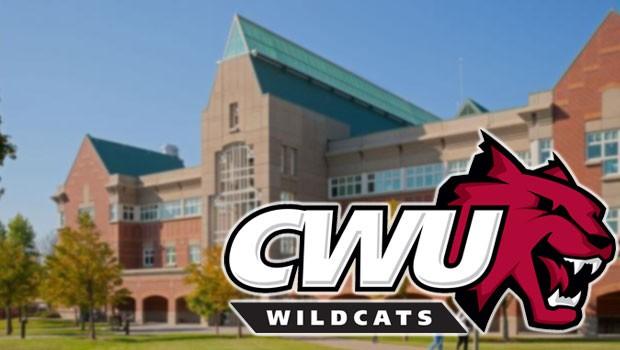 ELLENSBURG, Wash. -- A total of 22 student-athletes, including 21 from the state of Washington, have signed National Letters of Intent to continue their football careers at Central Washington University, head coach Blaine Bennett announced on Wednesday.
Of the 22 student-athletes, six were deemed to be among the top 100 prep prospects from the state of Washington by the Seattle Times, also known as "White Chip recruits".
Listed as White Chips were safety Jake Bainton (6-4, 210, Issaquah, Wash./Liberty HS), running back Nicolas (Nic) Cooper (5-10, 195, Mukilteo, Wash./Kamiak HS), linebacker Mitch Haldane (5-11, 190, Mountlake Terrace, Wash.), running back Jeremiah Laufasa (5-10, 200, Kirkland, Wash./Juanita HS), defensive lineman Ryan Romeis (6-2, 230, Bothell, Wash.), and offensive lineman Jackson Wargo (6-3, 285, Montesano, Wash.).
The Wildcats' recruiting class of 2011, which is the third-largest of Bennett's recruiting classes since starting at CWU in 2008, features nine linemen and five running backs. Central Washington also signed three wide receivers, three defensive backs, one linebacker, and one quarterback on Wednesday.
Five of the linemen signed by CWU are slated to play on the defensive side of the ball, including Romeis, who added Associated Press honorable mention Class 4A all-state honors. Josh Tippins (6-4, 235, Lynden, Wash.), Andrew (Andy) Bemis (6-3, 225, Vancouver, Wash./Heritage HS), Ryan Blowers (6-3, 235, Graham, Wash./Graham-Kapowsin HS), and Patrick Taiwo (6-2, 230, Renton, Wash./Newport HS) also play up front, and will be called upon in the future to fill the shoes of a Wildcat defensive line that is expected to start seniors at all four positions in 2011.
Wargo, who was an AP first-team Class 1A all-state selection and the Defensive Most Valuable Player of the 1A Southwest Washington Evergreen Division at Montesano, is expected to play on the offensive line for the Wildcats. The other three offensive linemen signed by the Wildcats stand 6-foot-4 or taller, including Taylor Northern (6-6, 260, Federal Way, Wash./Todd Beamer HS) and Desmond (Desi) Morrow (6-5, 300, Tacoma, Wash./Stadium HS). Kyle Schueler (6-4, 235, Lakewood, Wash./Lakes HS), who earned AP honorable mention Class 3A all-state accolades, rounds out the signees on the offensive line.
Cooper, Laufasa, Brandon Wells (6-1, 215, Puyallup, Wash./Gov. John R. Rogers HS), and a pair of all-4A Narrows League backs -- Devon Lewis (5-9, 190, Bremerton, Wash./Central Kitsap HS) and Kendall McNeil (5-10, 195, Tacoma, Wash./Stadium HS) -- helped the Wildcats load their recruiting class with talented running backs, and that quintet will provide depth to a position that had just one upperclassman this past fall in departing senior Bryson Kelly.
In the defensive secondary, Central Washington added Bainton and two cornerbacks -- Andre Casino (5-10, 170, Kirkland, Wash./Juanita HS) and Cedrique Chaney (6-0, 185, Kelso, Wash.).
Among the newcomers at two of the skill positions on offense were speedy wide receivers Dominique Maxie (5-8, 165, Federal Way, Wash./Todd Beamer HS), Jerid Ronquillo (5-8, 150, Hoquiam, Wash.)., and DeAndre Baines (6-1, 190, Tacoma, Wash./Mount Tahoma HS). Maxie and Ronquillo players starred at their respective schools, including Maxie, who was also a state champion in track and field at Todd Beamer in the 4x100-meter relay as a sophomore. Ronquillo was a standout at receiver, defensive back, and as a punter for Hoquiam during his prep career. Baines comes from an athletic family -- his older brother Ronald plays at Eastern Washington -- and may play either wide receiver or safety at CWU.
The Wildcats also announced the addition of one quarterback for next season, with the signing of Oregon native Colin Walsh (6-4, 195, Troutdale, Ore./Reynolds HS). Walsh set Reynolds High School records for passing yardage (2,983) and passing touchdowns (27) as a senior in 2010, earning first-team all-Mount Hood Conference accolades in the process.
Central Washington has won the last five Great Northwest Athletic Conference championships (2004-05, 2008-10) and is a perennial contender for the NCAA Division II football playoffs. The Wildcats went 8-3 and narrowly missed their fourth consecutive postseason berth this past fall, with two of their three losses coming against eventual national champions (Division I-FCS champ Eastern Washington and Division II title-winner Minnesota Duluth).
2011 CENTRAL WASHINGTON UNIVERSITY FOOTBALL RECRUITS
NAME, POS., HT., WT., HOMETOWN (HIGH SCHOOL)
DeAndre Baines, WR, 6-1, 190, Tacoma, Wash. (Mount Tahoma HS)
Jake Bainton, S, 6-4, 210, Issaquah, Wash. (Liberty HS)
Andrew (Andy) Bemis, DE, 6-3, 225, Vancouver, Wash. (Heritage HS)
Ryan Blowers, DE, 6-3, 235, Graham, Wash. (Graham-Kapowsin HS)
Andre Casino, CB, 5-10, 170, Kirkland, Wash. (Juanita HS)
Cedrique Chaney, CB, 6-0, 185, Kelso, Wash. (Kelso HS)
Nicolas (Nic) Cooper, RB, 5-11, 190, Mukilteo, Wash. (Kamiak HS)
Mitch Haldane, LB, 5-11, 190, Mountlake Terrace, Wash. (Mountlake Terrace HS)
Jeremiah Laufasa, RB, 5-10, 200, Kirkland, Wash. (Juanita HS)
Devon Lewis, RB, 5-9, 190, Bremerton, Wash. (Central Kitsap HS)
Dominique Maxie, WR, 5-8, 165, Federal Way, Wash. (Todd Beamer HS)
Kendall McNeil, RB/DB, 5-10, 195, Tacoma, Wash. (Stadium HS)
Desmond (Desi) Morrow, OL, 6-5, 300, Tacoma, Wash. (Stadium HS)
Taylor Northern, OL, 6-6, 260, Federal Way, Wash. (Todd Beamer HS)
Ryan Romeis, DE, 6-2, 230, Bothell, Wash. (Bothell HS)
Jerid Ronquillo, WR, 5-8, 150, Hoquiam, Wash. (Hoquiam HS)
Kyle Schueler, OL, 6-4, 235, Lakewood, Wash. (Lakes HS)
Patrick Taiwo, DE, 6-2, 230, Renton, Wash. (Newport HS)
Josh Tippins, DL, 6-4, 235, Lynden, Wash. (Lynden HS)
Colin Walsh, QB, 6-4, 195, Troutdale, Ore. (Reynolds HS)
Jackson Wargo, OL, 6-3, 285, Montesano, Wash. (Montesano HS)
Brandon Wells, RB, 6-1, 215, Puyallup, Wash. (Gov. John R. Rogers HS)