Shining a light on driving during dusk
Posted:
Updated: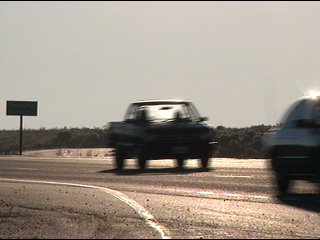 State troopers say with low visibility in the Winter time, turning your headlights on before the sun sets is crucial to keeping roads safe.
Forgetting that small step is what one commuter, Carol Cain, says can be a big danger when driving at dusk time.
"As much as a third of the cars that are on there don't seem have their headlights on," Cain says about driving on Highway 12 as she commutes from Walla Walla to the Tri-Cities.
We decided to hit the road ourselves and see how many people failed to flip on the light switch in their car as the evening sky dimmed. As we counted, it appeared nearly 1 out of 5 cars were not paving the way with lights.
"Headlights will catch attention, and if they're not on, they may or may not see you coming from odd angles," Washington State Trooper Jody Metz said.
Attention grabbing isn't the only reason you'll want to shine your pathway. Without them on, you could face a fine if it's half an hour after sunset or half an hour before sunrise.
"A basic fine would be $124 for failing to have your headlights on," Metz said. "And with your driving, we might be able to articulate negligent or reckless driving depending on the circumstances."
Troopers say those bad lights out habits pose more of a threat this time of year, when visibility is often compromised due to weather, which is why drivers like Cain say it's time for a change.
"When you see another driver coming to you, turn on your lights. I've flashed cars and they don't turn on their lights. It's like they're just oblivious."
--Hilary Whittier. If you have any story ideas please email her at Hilary.Whittier@KNDU.com