Celebrating Jimmy Butcher: A Tri-City Americans Superfan
Posted:
Updated: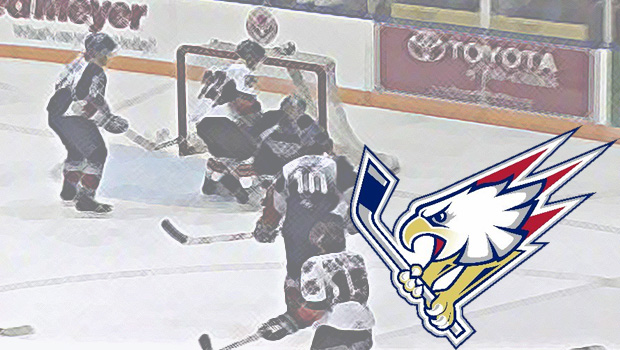 KENNEWICK, Wash. -- Thousands of Tri-City American's fans fill the Toyota Center every game night but Friday when the Ams battle Spokane, the Americans will honor one of their most loyal fans. They will honor Jimmy Butcher with his own bobblehead.
You can hear Butcher coming from halfway around the Toyota Center. "Woo-hoo! Woo-hoo!" He says at every chance he gets. Fans know Jimmy is coming when they here that. Pretty soon after that, they see his smile.
Homer Simpson may have coined the phrase, 'woo-hoo' but 43-year-old Tri-Cities-native Jimmy Butcher has made it his own. He has been attending American's hockey games since the Ams moved into town in 1988. From that moment, Butcher fell in love with the game. @
"When there's hockey going on, life is good," Butcher says.
He also spends some of his free time volunteering to help local youngsters learn the game. Butcher enjoys every opportunity he has to help his youth hockey team, the Ice Wizards.
"I love seeing kids have success, watching them learn and grow," He says.
Jimmy's loving nature and giving attitude have served as an inspiration to anyone who has come in contact with him. Friday, the Ams will honor one of their biggest fans and motivators with Jimmy Butcher Bobblehead Night. Surely, it will be a moment that Jimmy will cheerish forever.
Woo-hoo!@
Notes
*** Also on Friday, as part of the festivities, Butcher will sing the National Anthem.
***800 bobbleheads will be given out at the game. 2,400 blue, yellow, and green tickets will be handed out as fans enter the Toyota Center. At the end of the 1st period, a color will be drawn and people with the winning colored ticket will be able to pick up their bobblehead in the Dreamer's Lounge, behind Section X.