Hastings visits Richland , talks health care
Posted:
Updated: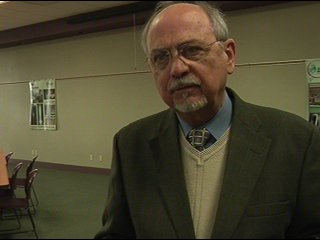 RICHLAND, Wash. -- Rep. Doc Hastings toured several businesses across Washington Friday, including SIGNS in Richland, the non-for-profit Surgical Implant Generation Network.
Hastings learned hands on, how to install a metal rod into a femur, an operation made possible by SIGN.
SIGN designs, manufactures and donates orthopaedic implants and instruments for use in developing countries. SIGN's patented innovative Intramedullary Nail System is FDA approved and has been used by indigent surgeons to treat more than 75,000 patients in 46 countries.
Unlike treatment in the US, patients with severe fractures living in developing nations face grim prognosis. They end up bed ridden for months even years waiting for the bone to heal. They also face a high risk of infection.
Doc Hastings has heard of the work the organization is involved in and wanted to learn more. He is also tackling healthcare issues back on Capitol Hill.
He says he voted to repeal the Health Care Reform and hopes law makers listen to the people. Hastings also said last week's decision that the reform is unconstitutional affects 26 states, including Washington, and that is a very significant message that needs to be heard.
"It will eventually go to the supreme court, I hope sooner than later. But right now since the Senate has taken a different view than the House, which we anticipated frankly, we'll look at individual portions of the bill that are the erroneous ones and try to change them," says Hastings of the future.