CWU's Whitney Wins 200th Career Game
Posted:
Updated: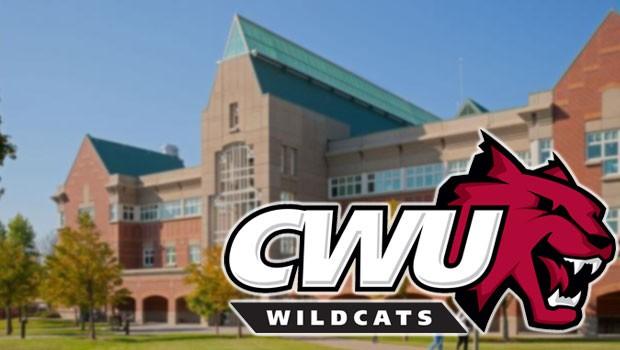 ELLENSBURG, Wash. (Feb. 5) -- Freshman Daisy Burke (Spokane, Wash./Lewis and Clark HS) scored a career-high 22 points, helping lead the Central Washington University women's basketball team to an 85-73 win over the visiting Alaska Nanooks on Saturday evening at Nicholson Pavilion.

The Wildcats (7-12, 2-10 Great Northwest Athletic Conference) snapped a four-game losing streak overall and earned head coach Jeff Whitney his 200th career coaching victory. They also pulled into a tie for eighth place in the GNAC with Simon Fraser with the win. Alaska fell to 1-19 overall and 1-12 in conference play.

Burke, who played 31 minutes, made all three of her three-point attempts while adding four assists and three steals. She more than doubled her previous career-high of nine, set in the Wildcats' last victory on Jan. 15 against Montana State Billings.

Whitney, in his fourteenth season as the Wildcats' head coach, became the first mentor in modern women's basketball history at CWU to reach the two-century mark for victories.

Central Washington led for the final 31 minutes and 16 seconds, emerging from five first-half ties and three lead changes with a 7-0 scoring run. Alaska cut the Wildcat lead to one at the 7:30 mark and to two with 4:40 remaining before halftime, but CWU scored eight straight points for their first double-digit lead and closed the period on an 8-2 run.

The Wildcat lead was in double figures for all but 2:42 of the final period, pushing the margin to as many as 23 points with 7:41 left, but they were then outscored 18-2 over the next six minutes as they saw their lead dwindled to seven within the final two minutes. However, 8 of 11 converted free throws in the final 81 seconds enabled Central to push the lead back to the final margin of 12.

CWU shot 57.7 percent from the floor in the second half to boost its game average to 42.1 percent. The Wildcats, who had a 43-37 edge in rebounding and committed two fewer turnovers (23) than the Nanooks (25), also blocked nine shots and had 11 steals.

Both teams made a living at the free throw line in Saturday's contest, as CWU made 31 of 37 attempts -- its highest single-game total for free throw tries since Nov. 23, 2001 -- and Alaska made 20 of 25 at the charity stripe. Burke, who had a streak of 29 consecutive made free throws snapped with a pair of misses late in the contest, led the Wildcats' foul-shooting barrage by going 9 of 11. Junior Sophie Russell (Olympia, Wash./River Ridge HS), who was next on the scoring ledger with 18, made all six of her free throws, and junior Nneka Payne (Auburn, Wash.) made 6 of 7 charity tosses.

Sophomore Stacy Albrecht (Federal Way, Wash./Thomas Jefferson HS) matched her career scoring high with 17 points while adding eight rebounds and four blocked shots. Payne finished with 13 points and six rebounds.

Alaska, whose only win on the season was a 76-71 overtime win over CWU on Jan. 6 in Fairbanks, was led by the 17 points of Nicole Bozek. Jeni Gabriel and Autumn Greene added 13 points each.

Central Washington returns to the road for a pair of games next week, beginning a stretch of three games in five days. The Wildcats visit Montana State Billings on Thursday (Feb. 10) and then travel to Seattle Pacific on Saturday (Feb. 12) before their next home game on Monday, Feb. 14 versus Simon Fraser.