Eleventh-Ranked CWU Extends Win Streak to Season-Long Nine Games
Posted:
Updated: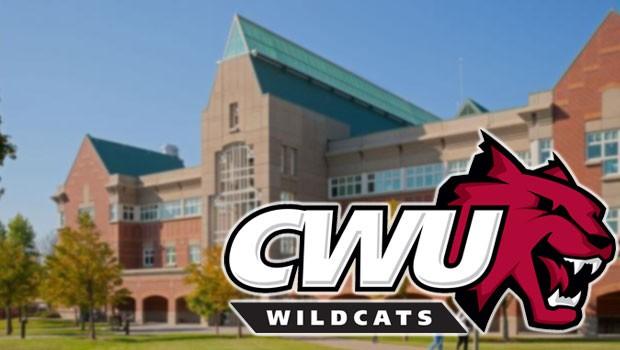 ELLENSBURG, Wash. (Feb. 5) -- Central Washington University senior Chris Scott (Las Vegas, Nev./Bonanza HS) scored a career-high 23 points off the bench, helping the nationally-ranked men's basketball team grind out a 69-61 victory over Northwest Nazarene University Saturday night in Nicholson Pavilion.
The eleventh-ranked Wildcats, who are also ranked first in the NCAA Division II West Region polls, are now riding a season-long nine-game winning streak. They improved to 18-2 overall and 11-1 in Great Northwest Athletic Conference play, maintaining a 1 1/2-game lead in the conference standings. Northwest Nazarene dropped its third straight contest and fell to 8-11, 4-8 in GNAC.
Scott was 8 of 15 from the field, including 3 of 9 from three-point range, and scored 14 of his points in the second half. Saturday marked Scott's second 20-point performance in the past three games, as he tallied a then-career-high 20 points at Alaska on Jan. 27.
Reserves Coby Gibler (Bainbridge Island, Wash./Bainbridge HS) and Jody Johnson (Seattle, Wash./Franklin) teamed up with Scott to account for 44 of Central's counters on the evening. Gibler recorded his second double-double of the season with 12 points and 10 rebounds, and Johnson added nine points on 4 of 6 shooting.
The Crusaders jumped out to an early 8-2 advantage in the first half. The Wildcats gained their first lead of the game on a three-pointer by Scott at the 12:10 mark in the opening period, later pushing their lead to as many as six, but the Crusaders kept the score close as Central entered halftime with just a 29-27 advantage.
The Wildcats were outshot in the first half, 63.2 percent (12-19) to 42.9 (12-28), but they forced 12 turnovers and converted those into 12 points.
In the second half, neither team led by more than four until the 4:40 mark remaining in the game. Central extended a two-point lead to four on a Gibler layup with 5:17 left, which sparked an 8-0 run that Scott capped with another trey to make it a 10-point differential -- Central's largest of the game -- with 4:10 remaining. Northwest Nazarene got to within five points, but Scott sealed the victory with three free throws in the final 34 seconds to give the Wildcats the final eight-point decision.
Both teams shot an identical 46.9 percent (23 of 49) from the field in the contest, but Central outscored the Crusaders by nine (19-10) at the free throw line. The CWU defense forced 22 Crusader turnovers in the contest, aided by nine Wildcat steals, as Scott, Johnson, and senior Chris Sprinker (Tacoma, Wash./Curtis HS) all had two steals.
Northwest Nazarene got a 22-point performance from Drew Eisinger, with 14 of those coming in the opening stanza. Crusader center Brian Barkdoll also had a double-double with 10 points and 12 rebounds.
The Wildcats will next play the second-place team, Seattle Pacific, next Wednesday (Feb. 9) in the first-ever Fox Sports Net Northwest broadcast from Nicholson Pavilion. CWU and SPU will battle in the GNAC Game of the Week at 7 p.m.