Would you speed to a hospital?
Posted:
Updated: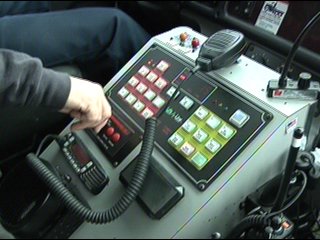 KENNEWICK, Wash.—If you or someone you knew needed emergency medical attention would you call for an ambulance or take matters into your own hands and drive to the hospital most likely breaking several traffic laws?
KNDU posted a facebook question:
"Police say even if you are experiencing a medical emergency, it still isn't an excuse to speed. They say if your emergency is serious enough call an ambulance. What would you do if you, or someone you knew needed medical attention?"
"I would take the ticket if it meant giving someone a better chance of surviving. Every second counts in some situations," says Surge Rod.
"When my baby quit breathing, I thought about rushing her to the ER, but thankfully my oldest reminded me that I would not be able to help her breathe while driving," says Amber McGuin.
Both law enforcement and paramedics say you can actually cause more damage if you speed to the hospital instead of calling for an ambulance.
"Worst case scenario they're speeding trying to get someone to the hospital they get into an accident," says Sgt. Ken Lattin, Kennewick Police Department.
Paramedics say they can help in less than four minutes in most cases. They can provide medical attention before arriving at the hospital. And they can notify the hospital and reduce your wait time. They also say if you do not want to wait for an ambulance, use your phone headset and call 911 while driving the speed limit. They can meet you before you reach the hospital.