Central Beats SPU for 10th Straight Win, 63-53
Posted:
Updated: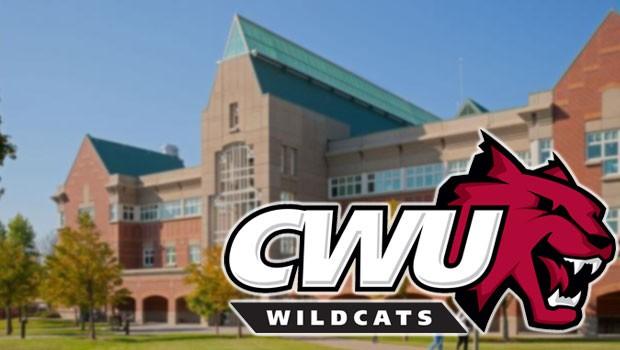 ELLENSBURG, Wash. -- Four men's basketball players scored in double figures as Central Washington University extended its season long winning streak to 10 games, defeating Seattle Pacific University 63-53 Wednesday night in Nicholson Pavilion.

The 10th-ranked Wildcats are 19-2 on the season and 12-1 in the Great Northwest Athletic Conference. The Falcons eight-game win streak comes to an end as they fall to 16-6, 10-4 in the GNAC.

Jamar Berry (Tacoma/Franklin Pierce HS) and Humberto Perez (Yakima/A.C. Davis HS) led the Wildcats offense with 14 and 13 points respectively. Berry was 5 of 12 from the field and tied a season-high with four steals. Perez made all two of the Wildcat three pointers on the night and also tied a career-high with seven rebounds.

Central fell behind early, with SPU taking a 9-3 advantage at the 14:55 mark in the opening half. Central battled back and took its first lead of the ball game on a jumper by Jody Johnson (Seattle/Franklin HS) with 9:27 left in the first half and never trailed again in the contest. The Wildcats led by as many as 13 in the first-half, entering intermission with a 33-24 advantage.

The Falcons held Central scoreless for the first 4:17 of the second half, cutting the Wildcat lead to two points. However, the Wildcats responded by going on a small 6-0 run highlighted by an alley-oop dunk by Chris Sprinker (Tacoma/Curtis HS) from Chris Scott (Las Vegas, Nev/Bonanza HS) to take a 39-31 lead with 12:40 left in regulation. The CWU lead hovered around double-figures for the remainder of the half, with the Wildcats taking the final 63-53 advantage.

The Wildcats were outshot by the Falcons on the night, 40.0 percent to 37.0 percent, marking just the fifth time all season Central was out shot by its opponent. However, Central Washington outscored the Falcons by seven points at the free throw line as they shot 80.8 percent (21-26) from the charity stripe.

The Wildcat defense suffocated SPU as they blocked eight shots and had 12 steals. Central Washington also scored 23 points off of 18 Falcon turnovers on the night.

Johnson led all reserves with 12 points for the Wildcats, while grabbing a game-high nine rebounds. Senior Drew Harris (Yakima/Eisenhower HS) had 10 points and was a perfect 6 for 6 from the free throw line. Sprinker added eight points and a season-high five blocks.

Seattle Pacific was led by Ryan Sweet who scored a game-high 15 points on five of eight shooting, while hauling down nine rebounds. Also scoring in double figures for the Falcons were Andy Poling and Jeff Downs, with 11 and 10 points, respectively.

Central Washington will look to extend its winning streak to 11 games as they next host Montana State Billings on Feb. 12 at 7 p.m. The game will be televised live on Spokane-based SWX across eastern Washington and northern Idaho in the Yakima, Tri-Cities, and Spokane television markets.