Is Yakima on hold without Dick Zais?
Posted:
Updated: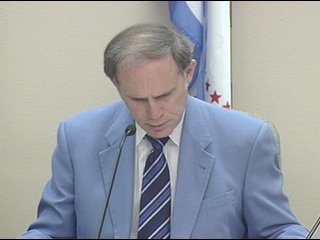 YAKIMA, Wash- For more than 30 years Dick Zais has run the day-to-day operations of Yakima. However health issues have kept him away from city hall for over a month, and some important decisions have been put on hold, most notably perhaps, the appointment of a long-term interim police chief.
Last year the city manager announced that Greg Copeland would very temporarily fill the police chief role. Copeland himself said he expected to be replaced in a few weeks. But because of his illness Zais has not been at work or announced a replacement. There is also the question of the fire chief, and the assistant city manager all open positions the city manager is responsible for filling. This has raised the question of whether some city hall business is halted without Zais.
"The other managers have stepped in to fill some of the voids. We are not on hold, we are moving straight ahead as we always do" says city council member Maureen Adkison.
Adkison went on to say that delays in filling some of the city's key positions have more to do with the special election than Zais' absence. She pointed out that until Tuesday Yakima didn't know what type of government would be running the city so they didn't want to hire people in the midst of that uncertainty.
When exactly Dick Zais is coming back is still up in the air though a few city officials have said he'll return to work in two weeks.